Leland Parks and Rec. August 2012 Update
8/7/2012 4:53:18 PM
Leland Parks and Recreation August 2012 Update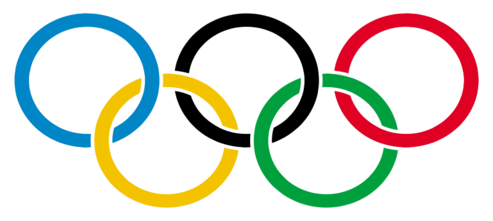 We hope everyone is enjoying the London Olympics! Go Team USA! If you are interested in participating in any Parks and Rec. event or program or simply would like more information, please contact Niel Brooks, Manager of Parks, Recreation and Environmental Programs at nbrooks@townofleland.com or 910-332-4818. Feel free to forward this message on to your friends and neighbors!
Announcements:
Final Concert on the Coast Thursday
Our concert series wraps up on Thursday, Aug. 9 with a great concert by award-winning beach music band Sea Cruz. Concerts held rain or shine. 
Click here for the band's Web site.
See below for details.
Mark Your Calendars for Founders' Day 2012 – FIREWORKS!!!
Town Offering Free CPR Classes
This month we are offering free introductory CPR Classes in coordination with Leland Fire and Rescue. See below for information.
Friday Night Couponing Classes
Recognizing the needs of hardworking moms (and dads) and grandparents, we offer a fun introduction to couponing class on Fridays this month. See below for details.
Events Calendar on the Web
We have a new events calendar on the Town's Web site so you can keep track of the many activities we have going on with Leland Parks and Rec. Please visit
http://www.townofleland.com/Towncalendar
regularly to keep up to date.
Like us on Facebook
New Programs and Upcoming Events:
How to Cut your Grocery Bill by 50% or More!
* What: Does buying groceries for your family become a financial burden each month? Would you just like to save some money? If so, come learn how to cut your grocery bill by 50% or more! In this fun and exciting workshop, you will learn the basics of couponing, where to find coupons, rules of saving in the grocery store, coupon organization, grocery store policies, stockpiling, budgeting and the use of online databases to assist with couponing. Each participant will receive a coupon guidebook and $30 worth of coupons to get started.
* Where: Leland Classroom Annex (102 Town Hall Dr.) 
* When: Friday, Aug. 17, 6-8 p.m., Aug. 31, 6-8 p.m.
* Fee: $12. Contact Leland Parks and Rec. to register at 910-332-4823. Class space is limited, so call now to reserve your spot at your preferred date.
Introductory CPR Classes
* What: The Town of Leland is partnering with Leland Fire and Rescue to offer free introductory CPR classes. Please note this is not a certification class.
* When and Where: 
     o Leland Classroom Annex (102 Town Hall Dr.) – Monday, Aug. 13, 6 p.m.
     o Leland Fire Department (1004 Village Rd.) – Thursday, Aug. 16, 9 a.m.
* Fee: FREE! Manual can be purchased in advance of class. Space is limited. Call 910-332-4823 for more information.
Concerts on the Coast
* What: Back for its fourth year, this free outdoor concert series promises brings some of the Southeast's best beach and party bands playing our own backyard! Bring your lawn chairs, picnic baskets and dancin' shoes. Just as a friendly reminder, alcohol is not permitted on Town property. This series is brought to you with help from Brunswick County Parks and Rec.
     o August 9 – Sea Cruz (Award-winning Beach Band)
* Where: Leland Municipal Complex Park (102 Town Hall Dr.)
* When:  See above. Concerts from 6:30 p.m. to 8 p.m.
* Fee: FREE!
Ongoing Programs
Other Community Programs and Events:
Friends of the Library Book Sale
* What: The Leland Friends of the Library has a wide variety of books to choose from at their monthly sale.
* Where: Magnolia House Lawn (485 Village Rd. at the front of the Leland Municipal Campus)
* When: Every second Saturday 10 a.m. to 2 p.m.
* Contact: For more information call Book Sale Manager Ellie Edwards at 910-383-3098.
You have received this message because you have indicated at some time that you are interested in Leland Parks and Recreation activities, programs and events. If you do not wish to receive future e-mails from Leland Parks and Recreation, please e-mail nbrooks@townofleland.com to have your address removed from the list. Thank you for your interest in making Leland a better place to live and play!