Leland Parks and Rec. December 2012 Newsletter
11/30/2012 8:13:01 PM
Leland Parks and Recreation December 2012 Update
Doesn't it seem like the Holiday Season gets earlier and earlier every year? Merry Christmas and Happy Hanukkah to all! This year be sure to check out the many holiday events in our area and don't forget about our new program offerings at the beginning of the New Year. If you are interested in participating in any event or program or simply would like more information, please contact Amy Ryan, Recreation Specialist at aryan@townofleland.com or 910-332-4823. Feel free to forward this message on to your friends and neighbors!
Announcements:
20th Annual NC Christmas Parade and Festival
The Unity Group of North Brunswick will host the annual NC Christmas Parade and Festival on December 8. Be sure to check out the Community Events section below for this exciting event, including Friday night's Street Dance.
Healthy Living Leland
On Tuesday, December 11 we will host the second meeting of our new Healthy Living Leland program. This month's theme is Yoga and Yogurt. Come learn how to make delicious recipes using Greek Yogurt and how you can reduce holiday stress through Chair Yoga! This new program, offered in conjunction with NC Cooperative Extension, is packed with great information, food and prizes. See below for details.
Town offers CPR Certification Class
The Town of Leland is partnering with Leland Fire and Rescue to offer a CPR Certification class December 5. Come learn how to save a life. See below for details.
Common Threads
The Town of Leland is expanding its popular knitting and crochet programs to include cross stitch and other needle arts. This exciting new program will be appropriate for all levels from beginner to advanced. See below for more details.
Arthritis Exercise Group on Break
The Town's Arthritis Exercise Group is currently on winter break. Classes will resume January 2.
New Fitness Programs Starting January 7
Be on the lookout for our new fitness programs beginning January 7. We will have more information on the Website in the next few weeks.
Wednesdays in Nature Now Registering
The popular Wednesdays in Nature program will begin again in February and is now taking registrations.  Come learn about the natural environment of Leland and the Cape Fear Region. See below for details.
Events Calendar on the Web 
We have an events calendar on the Town's Web site so you can keep track of the many activities we have going on with Leland Parks and Rec. Please visit
http://www.townofleland.com/Towncalendar
regularly to keep up to date.
Like us on Facebook 
Upcoming Programs and Events: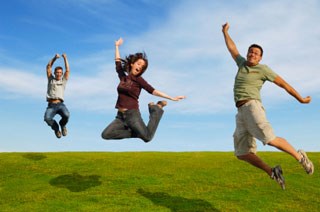 Healthy Living Leland
* What: Our own health can easily escape our attention during the busy times in our lives. Being healthy, active and taking care of ourselves can help us enjoy a higher quality of life. Join us each month as we learn how to make nutritious and delicious meals and get active. Each month will have a different health-related topic and tons of great information, food and prizes. 
* Where: Leland Classroom Annex (102 Town Hall Dr.)
* When:  The second Tuesday of each month 6:30 p.m. to 7:30 p.m. (December 11 – Yoga and Yogurt)
* Fee: FREE! To register call 910-332-4823 or e-mail aryan@townofleland.com.  Space is limited; call now to reserve your spot.
CPR Certification Class
* What: Leland Parks and Recreation has partnered with Leland Fire and Rescue to provide the public with CPR Certification Classes.  This class will cover CPR training along with first aid.  
* Where: Leland Fire and Rescue, 1004 Village Rd.
* When:  Wednesday, December 5, from 6 p.m. to 10 p.m.
* Fee: $20. This includes the course book and certification card.  To register call 910-332-4823.  Class space is limited; call now to reserve your spot.
Common Threads
* What: Do you love to knit, crochet or stitch? Are you looking for a place to get together with others to share your craft? Have you always been interested in the needle arts, but wondered how to get started? Then Common Threads is for you. All levels are invited to attend from beginner to advanced. Each week we will work on a basic fundamental. Just bring your current project or materials to start a new one.
* Where: Classroom Annex beside Town Hall, 102 Town Hall Dr.
* When:  The second and fourth Friday of each month from 10 a.m. to noon for instruction and practice. The third Thursday of each month at 6 p.m. for work group.
* Fee:  FREE! Contact Amy Ryan at 910-332-4823 for more information.
Wednesdays in Nature (Spring 2013)
* What: The Town of Leland is again partnering with UNCW's Osher Lifelong Learning Institute (OLLI) to offer the popular Wednesdays in Nature series where various experts speak on the nature, beauty and history of the Cape Fear region. This spring's lineup includes the following:
Feb. 6 – Butterfly Biodiversity in NC – Matt Collogan, Airlie Gardens Education Manager
Feb. 13 – Tracking and Tagging Anadromous Fish of the Cape Fear – Chip Collier, Marine Fisheries
Feb. 20 – Oysters, Scallops and Aquaculture – Ami Wilbur, Center for Marine Science
Feb. 27 – CAFOs and their Effects on the Environment – Kemp Burdette, Cape Fear River Watch
March 6 – Introduction to Beekeeping – Deborah Flora, New Hanover County Beekeeper 
March 13 – Marine Mammals of the NC Coast – Ann Pabst, UNCW
March 20 – Snakes of Southeastern NC – Keith Farmer, NC Aquarium Herpetologist
March 27 – Black Bears in Coastal NC – Tom Padgett, Tom Padgett, NC Wildlife Resources
* Where: Leland Best Western (1120 Town Lake Dr.)
* When: February 6-March 27; Wednesdays from 1 p.m. to 3 p.m.
*
Fee:
$35 for OLLI members, $65 for nonmembers. To register call 910-962-3195 or visit
www.uncw.edu/olli.
Ongoing Programs: 
Other Community Events:
Charles Dickens Christmas Festival
Come get in the Christmas spirit with the Brunswick Arts Council's Charles Dickens Christmas Festival Nov. 30-Dec. 1 from 1 p.m. to 9 p.m. in the city of Southport. A variety of events will be held in the two days including: a kick-off parade, Christmas tree lighting, concerts, costume contests, literary readings, performances by local theater troupes and more. For more information visit
http://www.brunswickartscouncil.org/
.
North Carolina Christmas Festival and Parade
Celebrating its 20th year, this year's event will kick off on Friday, Dec. 7 at 7 p.m. with a street dance at the North Brunswick Shopping Center behind BB&T. The following morning, the Festival will begin at 8 a.m. with arts, crafts and food booths. Children's activities and entertainment will begin immediately following the parade, which starts at 10 a.m. Village Road will shut down at 9 a.m. so be sure to get there early to get a good viewing spot. For information on the parade and festival or to reserve a booth, call 910-371-9921 or visit
http://www.ncchristmasfestival.com/
.
You have received this message because you have indicated at some time that you are interested in Leland Parks and Recreation activities, programs and events. If you do not wish to receive future e-mails from Leland Parks and Recreation, please e-mail nbrooks@townofleland.com to have your address removed from the list. Thank you for your interest in making Leland a better place to live and play!