Don't Miss the Whistle Pig
1/16/2013 4:42:41 PM
Early Registration ends Friday, January 18!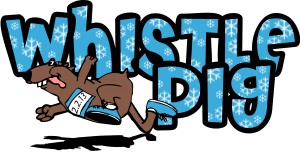 * What:  It's Groundhog Day! Just one month after New Year's. Keep your resolution by training for the Whistle Pig. The inaugural race is a great opportunity to get your run in and check out the new Westgate Nature Park in Leland. The park is the Town's first major park on nearly 150 acres on the south side of Highway 17 in the Westgate area. Phase I includes a 10'-wide paved and elevated boardwalk trail for hiking and biking, an outdoor classroom overlooking the wetlands environment, a playground, picnic area, multipurpose field and associated amenities. Runners in this event will be given first access to some of the newest trails in the region. Come help us bring an end to winter by enjoying the park, the competition and the fun of our area's first Groundhog Day event. You may even see your shadow!
* Where:  Westgate Nature Park (1260 Westgate Drive)
* When:  Saturday, February 2, race starts at 9 a.m.