Leland Parks and Rec. August 2013 Newsletter
8/6/2013 1:55:04 PM
Leland Parks and Recreation August 2013 Update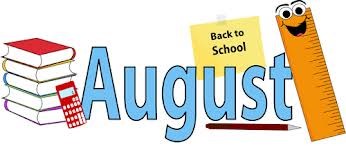 Hello August! When did you get here? With the start of a new month, why not come out and enjoy our programs and try something new? If you are interested in participating in any event or program or simply would like more information, please contact Amy Ryan, Recreation Specialist at aryan@townofleland.com or 910-332-4823. Feel free to forward this message on to your friends and neighbors!

Announcements:
Town Names First Cultural Arts Manager
The Town has chosen Jill M. Brown to lead the development of Leland's Cultural Arts Center. Ms. Brown is a highly accomplished professional who has served as director of the City of Raleigh's Sertoma Arts Center - one of two city arts centers - since 2008. Prior to that, she managed the Durham Arts Council's art school/facility. Ms. Brown has a passion for arts education and served on the faculty of Bowling Green State University, preparing future art teachers for the classroom. She holds a bachelor's of fine arts degree from Ohio University and a master's of arts education from the University of Toledo. We look forward to having Ms. Brown join our team here in Leland early next month.

Friends to Hold Open House
The Friends of the Leland Cultural Arts Center will hold an Open House on Thursday, August 29 6:30-8 pm at the Leland Best Western Plus. You will have a chance to meet the new Cultural Arts Manager and learn the latest information on the development of the Arts Center. Free Hors d'oeuvres will be provided. Please mark your calendars for this exciting kick-off event. Click here to check out the Friends on Facebook.

Jim Quick and Coastline Return to Headline Founders' Day 2013
If you like Jim Quick & Coastline, fireworks, food and lots more then you are going to love Founders' Day 2013!!! See below for more information.

Fun on the Water
The weekend of September 20-22, an exciting new event is coming to the Leland area. The Brunswick Waterfest will feature a kayak fishing tournament, standup paddleboard races, kayak tours, birding activities, educational sessions and more. Visit http://brunswickwaterfest.eventbrite.com/ for more information on this awesome event. Make sure to also like the event on Facebook! Click here to like Brunswick Waterfest.

Walk on the Wild Side
Our Wild Bird Walks continue this month on Thursday, August 8 at 8 a.m. at Leland Municipal Park with the experts from Wild Bird and Garden. Go on this casual walk and then impress your friends with your avian knowledge. See details below.

Smoke-Free Leland
As of July 1 all Leland Town Property is smoke-free – including the parks and playgrounds. We ask for your continued cooperation in helping us all breathe a little easier.

Like us on Facebook, Win a T-shirt
Please visit our Facebook page and like Leland Parks and Recreation. Help us get to 400 likes and we will give away a T-shirt to one lucky Facebook follower. Click here to be our friend.

Upcoming Programs and Events:
Founders' Day 2013
* What: Come celebrate Leland's birthday with food, Jim Quick & Coastline, entertainment, children's activities, vendors and fireworks! Click here for more information on becoming a vendor.
* Where: Brunswick Forest Commercial Area (1090 Brunswick Village Blvd.)
* When: September 14, from 3 p.m. to 9 p.m.
* Fee: Free! Food will be available for purchase.

Brunswick Waterfest
* What: The Brunswick Waterfest will feature a kayak fishing tournament, standup paddleboard races, kayak tours, birding activities, educational sessions and more.
* Where: Brunswick River Park (580 River Rd.)
* When: September 20-22
* Fee: Check out the following link for fees and registration. Brunswick Waterfest

Wild Bird Walks
* What: Join the experts from Wild Bird and Garden on a guided bird watching walk in one of the area's best natural environments. This is a great opportunity to get out in nature and learn about the different species of birds in our area. All you need to bring is a water bottle, binoculars and bug spray!
* Where: Leland Municipal Park (102 Town Hall Dr.)
* When: Thursday, August 8; 8 a.m. to 9:30 a.m. Next month's walk will be September 12 at Brunswick Nature Park (2601 River Road Southeast).
* Fee: FREE! For more information or to register, contact Amy Ryan with Leland Parks and Recreation at (910) 332-4823 or aryan@townofleland.com.

Body Sculpting
* What: Rev up your metabolism with a challenging full-body workout combining cardio bursts, athletic drills and strength training exercises using hand weights. All fitness levels are welcome no matter if you already have a core strength in place and are ready to take your fitness to the next level, or if you are a beginner who needs modifications. Please bring water, an exercise mat and a towel.
* Where: Leland Municipal Park and Recreation Building
* When: Monday and Wednesday Nights (Classes on-going)
* Fee: $95 for 8 weeks. That's under $6 a class!!! Call (910) 332-4823 for more information or to register.

CPR Certification Class
* What: Leland Parks and Recreation is partnering with Leland Fire and Rescue to provide the public with CPR Certification Classes. This class will cover CPR training along with first aid.
* Where: Leland Fire and Rescue, 1004 Village Rd.
* When: October 9 and December 11 from 6 p.m. to 10:30 p.m.
* Fee: $31.51. This includes the course book (must be pre-ordered) and certification card. To register call 910-332-4823. Class space is limited; call now to reserve your spot.

Ongoing Programs:
Our ongoing recreation programs include: Leland's Little Learners, Body Sculpting, Scrapbooking, Line Dancing, Common Threads and Expressive Art. For more information on these programs, please click here.

Other Community Programs:
Leland Under the Lights
The North Brunswick Chamber of Commerce will hold its annual car show on Saturday, August 24 from 3 p.m. to 8 p.m. at the Lowes Foods in Brunswick Forest (1090 Brunswick Village Blvd.). Go to the Chamber's website to learn more about this exciting event.

You have received this message because you have indicated at some time that you are interested in Leland Parks and Recreation activities, programs and events. If you do not wish to receive future e-mails from Leland Parks and Recreation, please e-mail nbrooks@townofleland.com to have your address removed from the list. Thank you for your interest in making Leland a better place to live and play!