Kayak Adventures Await
5/13/2014 6:56:33 PM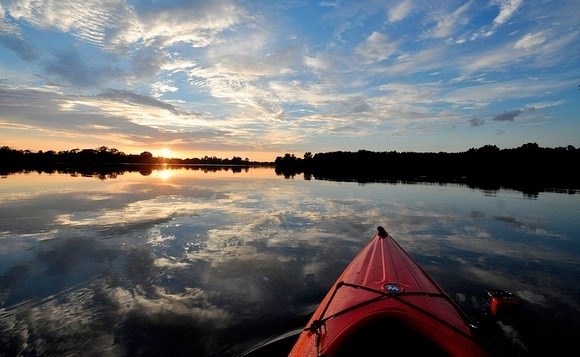 Kayak Adventures Await on Sturgeon/Mill Creeks
* What:
Explore the natural beauty of Sturgeon and Mill creeks by kayak with this leisurely 4-mile guided paddle led by Mahanaim Adventures. You will have the opportunity to view up close the amazing wildlife of the local tidal creek environment under the watchful eye of your guide. This trip is great for beginners and those looking for an introduction to kayaking. Equipment and boats will be provided. All you need to bring is a water bottle, sun screen and bug spray.
* Where:
Sturgeon Creek Park (844 Appleton Way, Leland – From Village Rd., RT on Graham Dr., RT on Appleton Way – both are dirt roads)
* When:
Sundays 8:30 a.m. June 8, July 20, August 17. Tours take approximately three (3) hours.
* Fee:
$45 fee includes kayak, safety gear and instruction. For more information or to register, contact Amy Ryan with Leland Parks and Recreation at (910) 332-4823 or aryan@townofleland.com.