Town of Leland August 2014 Newsletter
7/31/2014 4:17:06 PM
The Leland Cultural Arts Center
The Leland Cultural Arts Center is moving along nicely. They are now taking proposals for teaching and preferred caterer applications. For more information
click here
.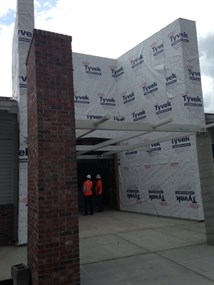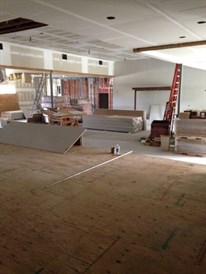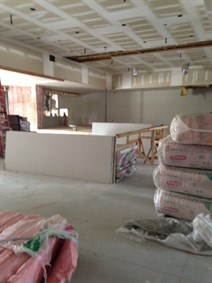 Parks and Recreation Upcoming Events


25 Years of Leland
This year on Saturday, September 13, the Town of Leland will celebrate its silver anniversary with the biggest Founders' Day to date. The Town will celebrate its birthday with a grand party for the community featuring entertainment, food, children's activities, arts and crafts/business vendors, fireworks and more. This year's milestone Founders' Day will take place at the Brunswick Forest commercial area (1090 Brunswick Village Blvd) from 3pm until 9pm. The event will feature special muscial performances by the Imitations and Port City Shakedown. New this year for the 25th anniversary will be carnival rides, funnel cakes and a very special patriotic ceremony that is not to be missed. Mark your calendars now and stay tuned for additional information on schedules and activities.
Protect Yourself
Calling all ladies! Have you ever wanted to feel a little safer by learning self-defense techniques? Well here is your chance! In partnership with the Brunswick County Sheriff's Office, we are offering a women's only self-defense program. The classes will be held September 18, 19, 25, and 26 at the Leland Recreation Building (102 Town Hall Dr) from 6pm - 9pm. Please visit
http://brunswicksheriff.com/rad
to register for this program.
New Kayak Tours Added
Due to an overwhelming response, we have added more kayak tours on Sturgeon Creek! The two fall trips will take place in the evening and will end with Smores on the campfire! Space is limited and will fill up fast so be sure to get your registration form and fee in early! Tour fee is $50 all inclusive.

September 19 at 6 pm - Sunset Adventure
October 3 at 5:30 pm - Full Moon Adventure
Public Works Updates
Irrigation
Automatic irrigation systems are a wonderful thing. They make our lives easier and keep our lawns healthy and green. They make things so easy for us that we often forget all about them until we get the water bill. Our Field Supervisor, Chris Lennon, shares some information on how to water your lawn properly. Click on a link below to read more.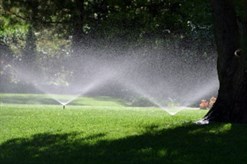 Automatic Sprinkler Management
Recycling
Acceptable Material Single Stream Residential Mix:
Newspaper (ONP)

Sorted Office Paper (SOP)

Cereal Boxes

Shoe Boxes

Magazines

Junk mail

Telephone Books

Green, Brown, & Clear Glass

Corrugated Cardboard (OCC)

Gable-Top Cartons (Milk Cartons)

Empty Aerosol Cans

Aluminum Beverage Cans

Aluminum , Steel & Tin Food Cans

Aluminum Foils

Plastics #1-7
Unacceptable Materials:
Bagging material. (News print can be placed in a Kraft bag)

Mirrors, window or auto glass, light bulbs, ceramics, antifreeze containers, plastic bags, coat hangers, paint cans, or any household items (such as toasters, cooking pots or pans, etc.)

Hard cover books

Plastic clam shells, PVC pipe/tubing, vinyl siding, Styrofoam or polystyrene, plastic medical waste, and plastics that have come into contact with petroleum products and/or hazardous waste.
Upcoming Meetings
Code Re-Write Task Force

August 6, 2014 at 6 pm


Council's Agenda Meeting

August 18, 2014 at 11:00 am


Council's Regular Meeting

August 21, 2014 at 7:00 pm


Planning Board Meeting

August 26, 2014 at 6:30 pm


Parks & Recreation Board

August 27, 2014 at 6:30 pm



All the meetings are held at Town Hall – 102 Town Hall Drive, Leland, NC 28451