Addendum 1 to Request for Qualifications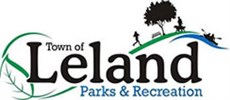 Welcome to the Town of Leland Department of Parks and Recreation Web site. This is an exciting time for Parks and Recreation in Leland. Since the department's creation in the Fall of 2008, the Parks and Recreation Board and staff have been working diligently to create a variety of programs and events for the enjoyment of Leland citizens. The department has also been busy planning for the future by exploring opportunities for the development of new parks, trails and facilities. One of the most exciting developments is the addition of the Leland Cultural Art Center in the spring of 2015. I encourage you to check out the many programs offered there.

Be sure to check out the links to our Programs and Special Events pages to keep abreast of new and upcoming activities in the Town, and be on the lookout for plans for new park facilities to be added to the Parks page as we begin to work on them. Public input is extremely important as the department, like the Town, grows and expands.

Please feel free to contact me at the number below with any questions, concerns or ideas.

M. Niel Brooks
Operation Services Director
Email: nbrooks@townofleland.com
Phone: 910-332-4818



The mission of the Leland Parks and Recreation Department is to make Leland an exceptional place to live by providing diverse parks, recreation facilities, and a variety of programs and opportunities that take advantage of the Town's natural and cultural resources. This inclusive program contributes to an unparalleled standard of community life for the residents of Leland.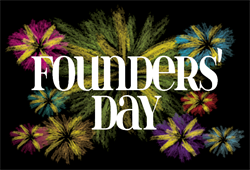 September 9
Leland Municipal Complex

Vendor Applications

---
Click the catalog image above to learn more about
our Spring and Summer classes, camps and events.


---
Parks Master Plan and Feasibility Study RFQ

The Town proposes to retain a highly-qualified, capable Firm to provide professional planning services to revise and complete the
Town of Leland Parks, Recreation and Open Space (PROS) Master Plan. As part of the completion of this plan,

the Firm will prepare a feasibility study for a potential Multi-Purpose Recreation Facility.

The Town of Leland requests qualifications from planners, architects, engineers, or combinations interested in projects that utilize such services.
The Town will receive responses to this RFQ until 5 p.m. on Friday, June 16, 2017.

Parks Master Plan and Feasibility Study Request For Qualifications (RFQ)
Addendum 1 to Request for Qualifications
---

We are on Social Media!
Please follow us on Facebook, Instagram and Twitter. This is the best way to get up-to-the-minute information
on Leland Parks and Recreation programs and events.

Click here to like our Facebook Page! ~ Click here to follow us on Twitter! ~ Click here to follow us on Instagram!


---
Contact Us

/recreation

910.408.3092