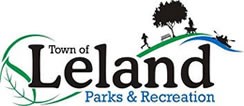 Welcome to the Town of Leland Department of Parks, Recreation and Environmental Programs' Web site. This is an exciting time for Parks and Recreation in Leland. Since the department's creation in the Fall of 2008, the Parks and Recreation Board and staff have been working diligently to create a variety of programs and events for the enjoyment of Leland citizens. The department has also been busy planning for the future by exploring opportunities for the development of new parks, trails and facilities.

Be sure to check out the links to our Programs and Special Events pages to keep abreast of new and upcoming activities in the Town, and be on the lookout for plans for new park facilities to be added to the Parks page as we begin to work on them. Public input is extremely important as the department, like the Town, grows and expands.

Please feel free to contact me at the number below with any questions, concerns or ideas. Together, we can all make Leland an even better place to live and play!

M. Niel Brooks
Director of Parks,
Recreation & Environmental
Programs
Email: nbrooks@townofleland.com
Phone: 910-332-4818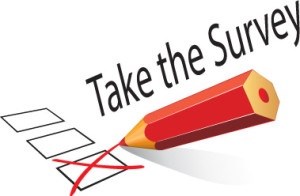 Help Plan the Future of Leland Parks!
Over the next few months, the Leland Parks and Recreation Department will be updating our Parks, Recreation and Open Space Master Plan for 2015-2020. The most important part of the plan is the input that we receive from our citizens. We need you to tell us what types of programs, services, parks and facilities you would like to see us provide in the future. Please take a few minutes (approx. 10) to fill out the survey below and tell us what we can do better!
Also, be sure to attend one of our public meetings. Here you will have the chance to tell us directly what you want to see in the plan:

Wed. Oct. 22, 7 p.m. - Brunswick Forest Fitness and Wellness Center
(2701 Brunswick Forest Pkwy)
Thurs. Oct. 30, 7 p.m. - Leland Highway 133 Fire Station
(1379 River Rd. SE)
Thurs. Nov. 13, 7 p.m. Leland Town Hall
(102 Town Hall Dr.)


Parks Board Sets Holiday Meeting Schedule
The regular November meeting of the Leland Parks and Recreation Board has been rescheduled to Wednesday, Nov. 19 at 6 :30 pm at the Leland Town Hall (102 Town Hall Dr.). The December meeting has been cancelled.

Now Taking Applications for Founders' Day Committee
The Town needs your help planning next year's Founders' Day Celebration! Click here to learn more about this exciting opportunity to be involved with Leland's biggest event of the year!

New Fees for Rentals Began July 1
In an effort to recover some of the costs of operation, Leland rental facilities require a fee in addition to a security deposit. The new rates for rental of the Recreation Building and Classroom Annex are $75 for residents and $150 for non-residents for a full day rental. Deposits remain at $100. To learn more about our rental facilities, click here.
---
We are on Facebook
Please follow us on Facebook. This is the best way to get up-to-the-minute information on Leland Parks and Recreation programs and events. Click here to be our friend!