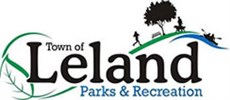 In 2018, Leland Parks and Recreation will celebrate its 10th birthday! Over our first decade we have tried to provide the types of events, programming and facilities that you – the community – desire from your Parks and Recreation Department.

From Movies in the Park (our earliest event series) to our award-winning Leland We Don't Know bus tours, special events have always been a hallmark of the department. Our recreation programming offerings historically remained limited due to a lack of facilities – particularly those with air conditioning - until 2015 when we took a giant step forward with the construction of the Leland Cultural Arts Center. Since opening, LCAC has offered more than 336 programs and events to the community and expands its offerings each session. In addition, Leland Parks and Recreation has had the pleasure of adding two other park facilities: Westgate Nature Park and the Sturgeon Creek Park water access site. These parks are just the beginning of what we envision as a vibrant park system connected by trails and paths that meets the needs of all Leland citizens and allows people to improve their health and wellness while enjoying nature.

As we embark on our second decade, I encourage you to stay involved, for we directly use your input when planning future events, programs and facilities. Be sure to check our website and social media sites and browse our CAPE magazine. Finally, if you ever have any questions, concerns or ideas, I encourage you to contact me directly. Together we can make Leland an even better place to live and play over the next 10 years!

M. Niel Brooks
Operation Services Director
Email: nbrooks@townofleland.com
Phone: 910-332-4818

The mission of the Leland Parks and Recreation Department is to make Leland an exceptional place to live by providing diverse parks, recreation facilities, and a variety of programs and opportunities that take advantage of the Town's natural and cultural resources. This inclusive program contributes to an unparalleled standard of community life for the residents of Leland.
We are on Social Media!
Please follow us on Facebook, Instagram and Twitter. This is the best way to get up-to-the-minute information
on Leland Parks and Recreation programs and events.

Click here to like our Facebook Page! ~ Click here to follow us on Twitter! ~ Click here to follow us on Instagram!


Contact Us

/recreation

910.408.3092