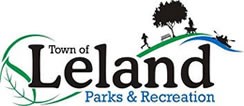 Welcome to the Town of Leland Department of Parks, Recreation and Environmental Programs' Web site. This is an exciting time for Parks and Recreation in Leland. Since the department's creation in the Fall of 2008, the Parks and Recreation Board and staff have been working diligently to create a variety of programs and events for the enjoyment of Leland citizens. The department has also been busy planning for the future by exploring opportunities for the development of new parks, trails and facilities.

Be sure to check out the links to our Programs and Special Events pages to keep abreast of new and upcoming activities in the Town, and be on the lookout for plans for new park facilities to be added to the Parks page as we begin to work on them. Public input is extremely important as the department, like the Town, grows and expands.

Please feel free to contact me at the number below with any questions, concerns or ideas. Together, we can all make Leland an even better place to live and play!

M. Niel Brooks
Director of Parks,
Recreation & Environmental
Programs
Email: nbrooks@townofleland.com
Phone: 910-332-4818
Announcements
Egg Hunt Next Leland Event
This year's annual egg hunt is going to be even bigger and better as we have some significant surprises in store for the children! Even Mr. EB is hopping with excitement.  The hunt will be on April 19 with staggered start times beginning at 10 a.m. sharp.  Click here for times and details.
Accepting Applications for Parks and Recreation Board Seat
The Leland Town Council is accepting Parks and Recreation Board applications. The Leland Parks and Recreation Board helps advise and direct Parks and Recreation activities and projects in the Town.  Four terms are set to expire July 1, 2014. The Board meets the last Wednesday of each month at 6:30 p.m. Qualified individuals of all ages, races and demographics with interest in parks and recreation are invited to apply. Applications are due by April 30 and will be reviewed as part of the May 15, 2014 Town Council agenda. We will also be filling a seat for a Student Representative, so if you know of any deserving rising Sophomore or Junior in High School, please encourage them to apply.
For questions, contact Sabrena Reinhardt, Town Clerk, at (910) 332-4297 or email sreinhardt@townofleland.com.
Click here for a board appointment application
---
We are on Facebook
Please follow us on Facebook. This is the best way to get up-to-the-minute information on Leland Parks and Recreation programs and events. Click here to be our friend!