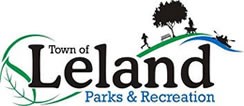 Welcome to the Town of Leland Department of Parks, Recreation and Environmental Programs' Web site. This is an exciting time for Parks and Recreation in Leland. Since the department's creation in the Fall of 2008, the Parks and Recreation Board and staff have been working diligently to create a variety of programs and events for the enjoyment of Leland citizens. The department has also been busy planning for the future by exploring opportunities for the development of new parks, trails and facilities.

Be sure to check out the links to our Programs and Special Events pages to keep abreast of new and upcoming activities in the Town, and be on the lookout for plans for new park facilities to be added to the Parks page as we begin to work on them. Public input is extremely important as the department, like the Town, grows and expands.

Please feel free to contact me at the number below with any questions, concerns or ideas. Together, we can all make Leland an even better place to live and play!

M. Niel Brooks
Director of Parks,
Recreation & Environmental
Programs
Email: nbrooks@townofleland.com
Phone: 910-332-4818
Announcements
Founders' Day to Feature Cornhole Tournament
Grab your partner and get ready to sling some bags in the inaugural Founders' Day Cornhole Tournament sponsored by the River of Leland. Click here for more information on this exciting event.


Opening Ceremonies to Celebrate Veterans
The Town of Leland would like to invite all local veterans to participate in the 25th Anniversary Founders' Day Opening Ceremonies, which will feature a performance by the All Veterans Group Parachute Team. Veterans are asked to arrive at the festival grounds no later than 2:30 pm and check in at the Guest Services table at the entrance. There they will be directed to a special viewing area and will be recognized for their service during the opening ceremonies.
Founders' Day Vendor Applications Due September 1
This year's Leland Founders' Day will celebrate the 25th Anniversary of the Town of Leland's founding. Please make plans to join us September 13 at the Brunswick Forest Commercial Area for a day of entertainment, food fun and more. If you are interested in being a vendor, please fill out the following application and return it by September 1.
2014 Founders' Day Vendor Application

New Fees for Rentals Began July 1
In an effort to recover some of the costs of operation, Leland rental facilities require a fee in addition to a security deposit. The new rates for rental of the Recreation Building and Classroom Annex are $75 for residents and $150 for non-residents for a full day rental. Deposits remain at $100. To learn more about our rental facilities, click here.
---
We are on Facebook
Please follow us on Facebook. This is the best way to get up-to-the-minute information on Leland Parks and Recreation programs and events. Click here to be our friend!