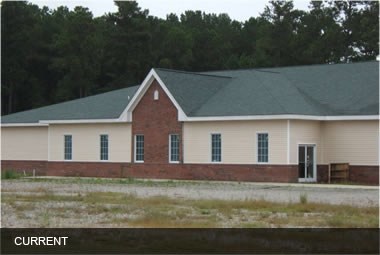 ​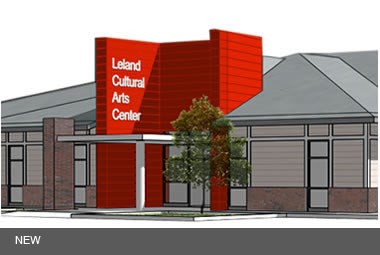 ​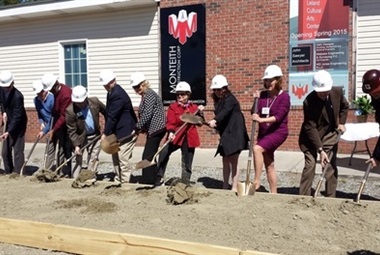 ​

Leland Cultural Arts Center Now Open!
The newly-constructed Leland Cultural Arts Center at 1212 Magnolia Village Way is now open! The public is invited to view the center, speak with staff and register for upcoming classes during operating hours.

Monday- Thursday - 9 am- 9 pm
Friday - 9 am- 3 pm
Saturday - 9:30 am- 3 pm
Sunday - Closed

The Leland Cultural Arts Center provides a vibrant hub for the arts in Leland and Brunswick County and is unlike any other facility in the region, with courses and programs addressing a multitude of art forms including pottery, theater, painting, jewelry making, literary arts, healing arts and more. The Center includes a gallery; pottery studio; multipurpose studio; painting/drawing studio; dance studio; classroom; and performing arts space capable of hosting community theater productions, musical performances and events. The Center is open and accessible to all people and is a community arts educational center where individuals of all ages, ethnic backgrounds and economic situations can come to share their talents and learn new skills and trades. Participants have the opportunity to fine-tune their skills in a supportive, collaborative environment equipped with the tools they need to take their work to the next level.
The Leland Cultural Arts Center is pleased to announce we are now online registering for summer classes. We have a wide selection of classes that can be viewed by clicking on the large button at the top of this page. Prior to registering, you will need to set up an account online. Once your address is verified for Leland residency, you will recieve an e-mail that you have been approved and can register for classes. We look forward to seeing you at the LCAC this summer.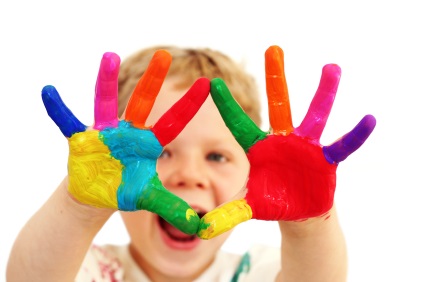 The Leland Cultural Arts Center is always looking for professional, creative people who have experience teaching and a passion for the arts. The LCAC is currently accepting proposals for classes and workshops to be held at the center at 1212 Magnolia Village Way. This is a great opportunity for local teaching artists to share their knowledge with the community in the newest art facility in the region.

The LCAC can accommodate a multitude of art forms including pottery, theater, painting, jewelry making, literary arts, healing arts and more.

For more information call 910-371-3391 or e-mail jbrown@townofleland.com. Completed forms should be submitted by e-mail.
Center Accepting Preferred Caterer Applications
The Leland Cultural Arts Center is currently accepting catering applications. In order to cater events at the new LCAC you must have a current approved caterer application on file. We will only allow approved caterers to provide services to clients in our facility. We will provide the approved list to all people interested in having catering/beverage service in our facility. This application process is open to all businesses able to complete the application in full and provide necessary documentation and fees. This will be done annually. The center is slated to be open the Spring of 2015. We are getting rental inquiries daily, but will not book until we have a more secure open date. Applications, additional paperwork and fees can be sent to Jill Brown – LCAC Manager at 102 Town Hall Dr., Leland, NC 28451. Once the application is received we will set up a time for a tasting. We would like to take pictures, have a logo from the company etc. so we can publish on our site for interested clientele. We highly recommend a variety of price points and options.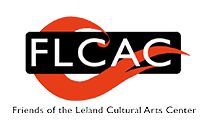 Joining the Friends of the Leland Cultural Arts Center is a great way get involved with the arts center. Click here to get information about what's going on with the group and the local arts community.
Jill Brown - Cultural Arts Manager - 910.371.3391