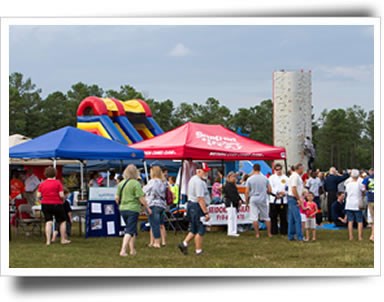 Upcoming Special Events
The Town of Leland seeks to provide a variety of special events for the entertainment and enjoyment of its citizens. In addition to the traditionally popular Founders' Day, the Town has more events than ever planned for 2014. Check back often as new events are added regularly.
Whistle Pig 5k
What
Come join us for our third annual Whistle Pig 5k at Westgate Nature Park (1260 West Gate Dr.). This year's race is dog friendly so get your pooch and your costume ready and get ready for one of the region's premier cold-weather races. This year's event also benefits Furever Friends Animal Rescue of Brunswick County. Click here for more information and to register.
Where
Westgate Nature Park (1260 West Gate Dr.)
When
Saturday, January 31. Race begins at 9 am.
Fee
Early bird rate of $25 for the 5k and $15 for the 1 mile prior to Jan. 16. All registrations receive a free Whistle Pig Beanie!