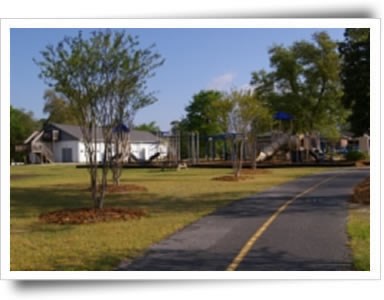 Leland Municipal Park
First opened on Founders' Day 2004 and expanded in 2006, the Leland Municipal Complex Park is the Town's first park. At nearly eight-acres in size, the park includes a playground, gazebo, stage, picnic tables, benches, open green spaces and a 0.6-mile paved multi-use path. The park is open daily from sunrise to sunset. Public restrooms are available in the Leland Recreation Building Monday through Friday. Free wireless internet is available in the park through Leland Connect.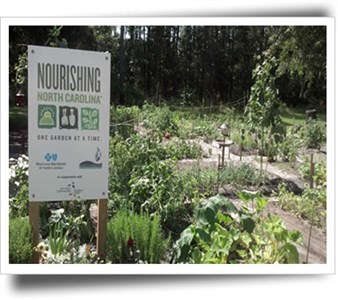 Community Garden - Under Renovation
The Leland Community Garden, located on the Leland Municipal Campus at 110 Lossen Lane, gives citizens the opportunity to grow their own food in a supportive, communal environment. Individual plots are available for "rent" while the public is encouraged to work the community plot, where all veggies are donated to the local food pantry. Water is available on site at no charge.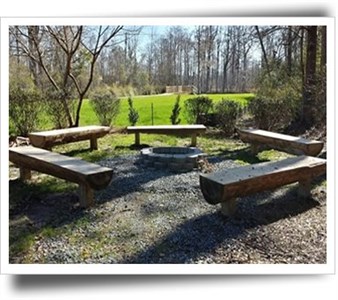 Sturgeon Creek Park
Made up of 27 acres of wetlands donated to the town in 2005 from Kirby Sullivan and 1.2 acres of uplands acquired with a 2007 Coastal Waterfront Access Grant from the state Division of Coastal Management, Sturgeon Creek Park, located at 844 Appleton Way, provides citizens with the Town's first water access site. The access is designated for people to launch kayaks, canoes, and small Jon boats. The Town recently added a new canoe/kayak launch, floating dock, fixed deck overlook and handicapped accessible fishing area, outdoor classroom, parking lot improvements and other amenities. The goal of the project is to create a fully-functional neighborhood water access site that can be utilized by the public and local schools.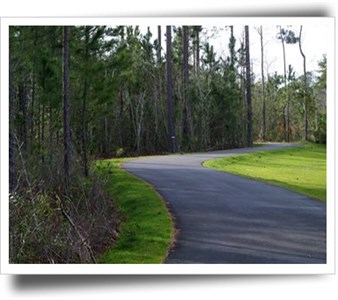 Westgate Nature Park 
The Westgate Nature Park (1260 West Gate Dr.) provides Leland with its first major park on nearly 150 acres of wetlands and uplands on the south side of Highway 17 behind the Westgate commercial and residential area. Phase I improvements were funded with a $500,000 grant from the North Carolina Parks and Recreation Trust Fund. They include 0.3 miles of 10'-wide paved trail for hiking and biking, an elevated boardwalk and outdoor classroom overlooking the wetlands environment, a state-of-the-art nature-inspired playground, picnic area, event lawn, parking, lush landscaping, utilities and associated amenities. Once all phases are completed, there will be nearly 5 miles of trails and numerous overlooks and outdoor classrooms taking advantage of Leland's unique coastal wetlands ecosystems. Conceptual plans for the park can be viewed below.
Parks in the Leland Area
Brunswick Nature Park - Brunswick County P&R
2601 River Road Southeast, Winnabow, NC
Brunswick River Park - Town of Belville
580 River Rd, Belville, NC
Leland Community Park - Brunsiwck County P&R
1490 Village Road Northeast, Leland, NC
Leland Municipal Park - Leland P&R
102 Town Hall Dr., Leland, NC
Northwest District Park - Brunswick County P&R
1937 Andrew Jackson Highway, Leland, NC
Sturgeon Creek Park - Leland P&R
844 Appleton Way, Leland, NC
Westgate Nature Park - Leland P&R
1260 Westgate Dr., Leland, NC