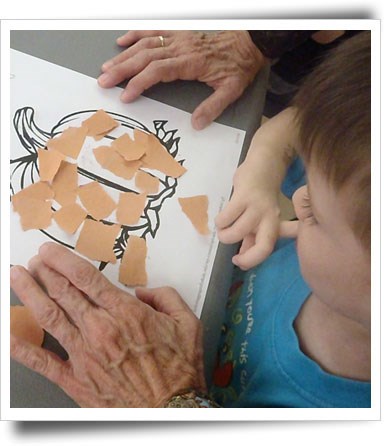 Recreation Programs
The Town of Leland seeks to offer a variety of recreation programs for youth and adults that encourage positive leisure lifestyles. Recreation programs provide opportunities for socialization, personal growth, physical activity and character building. The Parks and Recreation Department is always looking to expand the services it provides so that it remains responsive to the community and on the cutting edge of recreation trends. Check back often as new programs are added regularly.
If you are an instructor interested in offering a class through Leland Parks and Recreation, please review the following documents:
If you would like to register for a program, please fill out the following form and return it to the Parks and Recreation office:
For more information on the arts programs offered through Parks and Recreation at the Leland Cultural Arts Center, click here or the online registration button at the top of the page.

Current & Upcoming Recreation Programs
Yoga In Nature
What
This class will connect you with the beauty of nature as you practice yoga and meditation along the banks of Sturgeon Creek. Fresh air, sunlight and nature have profound effects on our mental/emotional state. They inspire inner awareness and union to self and the world around you! For this beginner/intermediate class, bring your own yoga mat, props, water and towel. Come and enjoy your yoga practice from a new perspective!

If you prefer indoor yoga, we are now registering for spring classes at the new Leland Cultural Arts Center. Click here for more information on class offerings.
Where
Sturgeon Creek Park (844 Appleton Way)
When
Tuesday nights 6:30 - 7:30 pm beginning March 31
Fee
$5 per class!!!
Total Body Conditioning
What
This fitness class in the park with fitness trainer Alan Murphy will challenge and test your fitness level, helping you lose weight, burn fat, gain muscle and have fun! Cardio bursts, strength training drills and core exercises will be used to help you achieve your fitness goals. You will set your goals at the beginning of the session and track them throughout. Please bring a can-do attitude, water, an exercise mat and a towel. New sessions start the first Monday of each month. All fitness levels and ages welcome. CLICK HERE TO REGISTER.
Where
Leland Recreation Building (102 Town Hall Dr.)
When
Each Monday and Wednesday 5:45 pm -6:45 pm. Pre-registration is required. (New 4 weeks starts first Monday of each month)
Fee
$60 for 4-weeks (8 sessions). Call 910-332-4823 for more information. Click on the Registration button above to register online.
Leland Sting Wrestling Club
What
The Leland Sting Wrestling Club is getting ready for a new season with a new home at the Leland Recreation Building (102 Town Hall Dr.). The team will meet Tuesday and Thursday nights from 6 pm to 8 pm from November to February. The program is designed to teach youth ages 5-13 the sport of wrestling and the leadership skills, discipline and techniques necessary to be successful wrestlers and students.
Where
Leland Recreation Building (102 Town Hall Dr.)
When
Each Tuesday and Thursday 6-8 pm
Fee
$25 (includes program cost and insurance from NCWAY). For more information or to register contact Coach Tom York at (919) 482-9707.
Line Dancing Group - Currently on Hiatus
What
The Town of Leland, in partnership with volunteer leader Carla Jacobs, offers a free line dancing group for residents. Bring your dancing shoes and get ready to meet some new friends and have a great time.
Where
Classroom Annex, 102 Town Hall Dr.
When
Each Tuesday (Intermediate/Advanced – 10:30 a.m.) - Currently on Hiatus
Fee
FREE!
Scrapbooking Group
What
Have you caught the scrapbooking bug? Bring your latest scrapbooking project and join others in a fun, supportive environment.
Where
Classroom Annex beside Town Hall, 102 Town Hall Dr.
When
Saturdays all day from 9 a.m. to 9 p.m. March 14, April 11, May 9, June 13, July 11.
Fee
FREE! Contact Faye Burckhalter at 910-471-7498 for more information.
Leland Community Garden
What
The Leland Community Garden is currently undergoing rennovations and will resume in the Spring.

Like to play in the dirt? Love to see the fruits of your hard work come into full bloom, but short on space around your house? Want to work a plot in a supportive environment with other gardeners like you? Then the Leland Community Garden is for you. Plots are now available at the Leland Community Garden, across from Town Hall on the Leland Municipal Campus.

Community Garden Rules
Community Garden Plot Application
Where
Leland Community Garden across from the playground on the municipal campus, 102 Town Hall Drive
When
Currently under rennovations
Fee
Contact Leland Parks and Recreation at 910-332-4823 for more information.