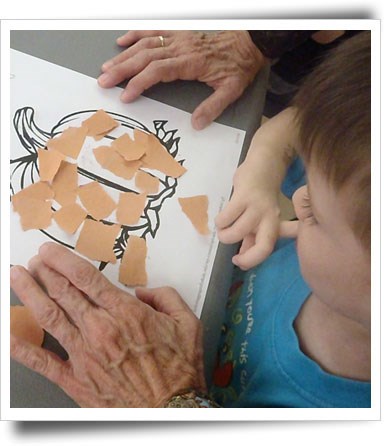 Recreation Programs
The Town of Leland seeks to offer a variety of recreation programs for youth and adults that encourage positive leisure lifestyles. Recreation programs provide opportunities for socialization, personal growth, physical activity and character building. The Parks and Recreation Department is always looking to expand the services it provides so that it remains responsive to the community and on the cutting edge of recreation trends. Check back often as new programs are added regularly.

If you are an instructor interested in offering a class through Leland Parks and Recreation, please review the following documents:
Wellness Seminar: Sugar Blues
Wednesday, July 26 | 6:30 p.m.
Leland Town Hall | 102 Town Hall Dr.
Excessive sugar consumption has taken obesity, diabetes and other inflammatory diseases to new levels in our society. Sugar is being called the "new tobacco" of our time. Join Holistic Nutrition Health Coach and Trainer, Alan Murphy to learn about:
* Breaking the cycle of Sugar Cravings and Carb Addiction
* Discovering hidden sugars in foods we eat every day
* Learn about healthy alternatives to satisfy the sweet tooth
Fee | $10/person
To register, click here.
---
Kayak Adventures
Tuesday, August 8 | 4:30 PM
River Road Park | 6500 River Road, Wilmington NC 28412
Sharks Tooth Island at Sunset! This is a popular local kayaking adventure so join in with all your friends. Sharks Tooth Island is a popular adventure location here in the Cape Fear area. We will explore the Cape Fear River and its islands from River Road Park in New Hanover County. After a 75 minute paddle you will arrive at Sharks Tooth Island where you can hunt for fossils and prehistoric shark's teeth. Make sure that you bring a picnic dinner to enjoy as the sun sets over the beautiful Cape Fear River. As the sun sets, we will paddle the last 15 minutes back to the landing where we started our adventure, arriving just minutes before the sunset. Oh, make sure you bring your cameras so you can capture some beautiful sunset photos.
Fee | $45; Includes kayak rental and guided tours.
To register, click here.

---
Nature Talks
Leland Town Hall | 102 Town Hall Drive
Learn more about the environment you live in during the Nature Talks lecture series. Local experts in wetlands, birds, alligators, sea turtles and sharks will share their knowledge each week on these different topics.
# 6176 | Thursdays 10:00 AM - 11:00 AM
September 14 Wetlands
September 28 Wild Birds
October 12 Alligators
October 26 Sea Turtles*
November 9 Sharks
*Topic subject to change
Fee | $15/Residents; $20/Non-resident
To register, click here.

---
For more information on the arts programs offered through Parks and Recreation at the Leland Cultural Arts Center, click here or the online registration button at the top of the page.