How Leland Residents Can Drop Off Vegetative Yard Debris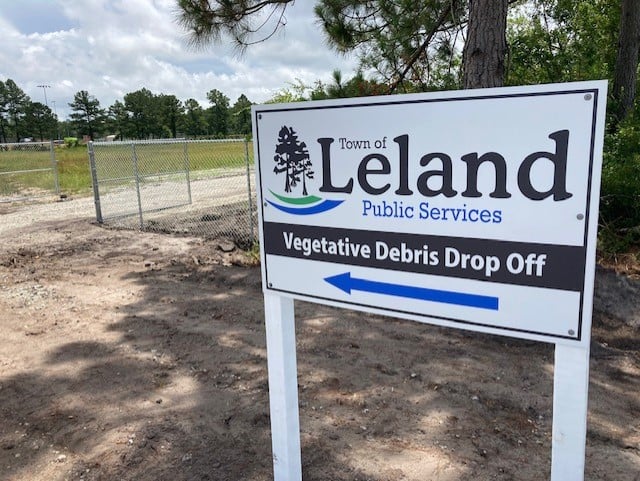 The Town of Leland is assisting residents in getting rid of yard debris with the Residential Vegetative Debris Drop-Off Center. The site is located at the Town's Municipal Operations Center, 1987 Andrew Jackson Hwy NE. The Town reinstated the service in July.
Only residential, vegetative yard debris is accepted at the site. That includes limbs, leaves, trimmings, grass clippings, stumps, and bushes. Large items will only be accepted if cut into a manageable size. Sand, dirt, concrete, bricks, lumber, and other construction debris will not be accepted.
To use the site, residents must first purchase vouchers. Vouchers are good for one truck or trailer load each. Residents can purchase vouchers in person at the Municipal Operations Center office from 8 a.m. to 5 p.m. Monday through Friday.
The Vegetative Debris Drop-Off Center is open Wednesday from 8 a.m. to 4 p.m. and Saturday from 8 a.m. to 12 p.m.
More information can be found in the Vegetative Debris Drop-Off Site FAQs.
Stay up-to-date with the latest Town of Leland news by following us on Facebook and Twitter.