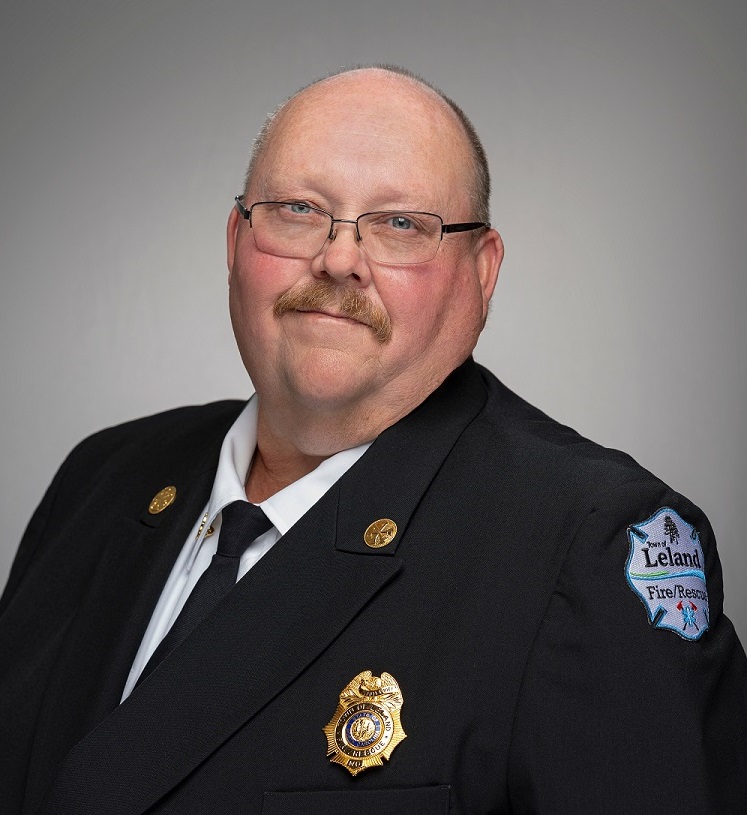 Ronnie Hayes
Fire Chief
Ronnie Hayes has been in the fire service for 32 years. Chief Hayes joined Leland Volunteer Fire/Rescue Inc. in 2007 as a captain, was promoted to Assistant Chief in 2009, then to the rank of Deputy Chief in 2014. In 2017, the volunteer organization merged with the Town of Leland. In 2022, Hayes was promoted to the rank of Chief. Among other professional accomplishments, Chief Hayes serves as an adjunct Fire, EMS, and FEMA instructor who works with local community colleges, has numerous fire and EMS certifications, and will obtain a B.S. in Disaster Management from Western Carolina University in December 2022. Hayes currently serves on the Board of Directors of the Eastern Carolina Firefighters Association and has previously served on the North Carolina Fallen Firefighters Foundation Board of Directors. A Columbus County native, Hayes has been married for 26 years and has two sons and a granddaughter.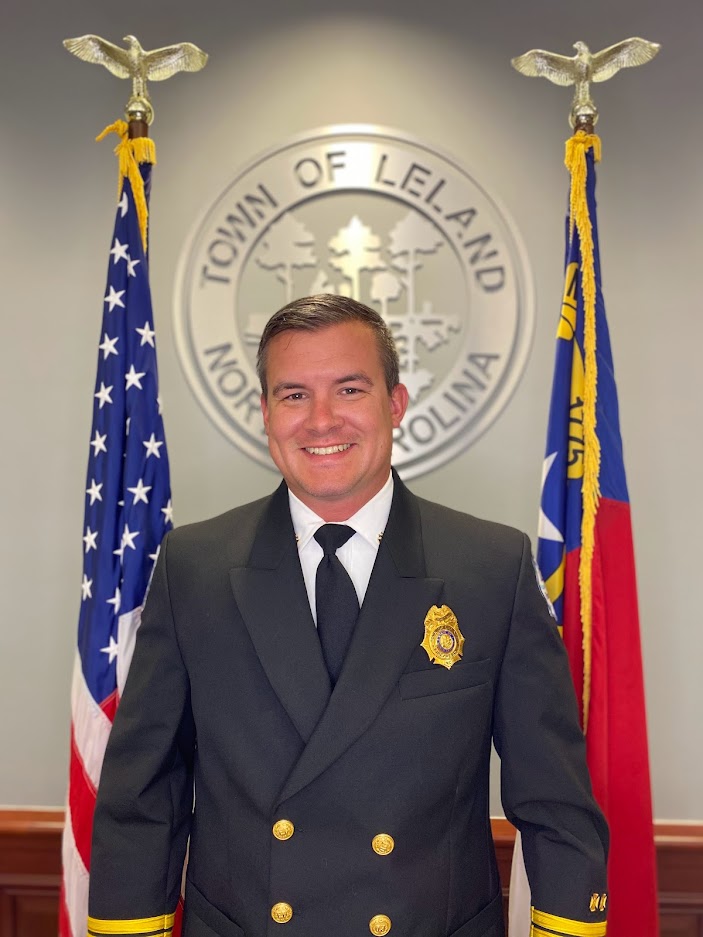 Buddy Brooks
Deputy Fire Chief
Chief Brooks began his career in 2010 with the Wake Forest Fire Department after graduating from the Wake County Fire Academy. He moved to Wilmington and began working with the Town of Leland as a Captain in August 2020. Buddy holds an associates degree in fire science, a bachelor's degree in fire administration, and will complete a master's in organizational leadership with a concentration in Fire Rescue Executive Leadership in the spring of 2023. Buddy holds the Fire Officer designation (FO) with the CPSE, where he also serves as a peer reviewer and the GIFireE designation through the IFE. Buddy holds several certifications including Fire Officer 3, Pro-Board Incident Safety Officer, Pro-Board Health and Safety Officer, and will graduate from the NFA's Managing Officer Program in September 2022. When he's not working, Buddy is an avid golfer and enjoys the beach and traveling. He lives in Wilmington with his wife, son, and dog Winston.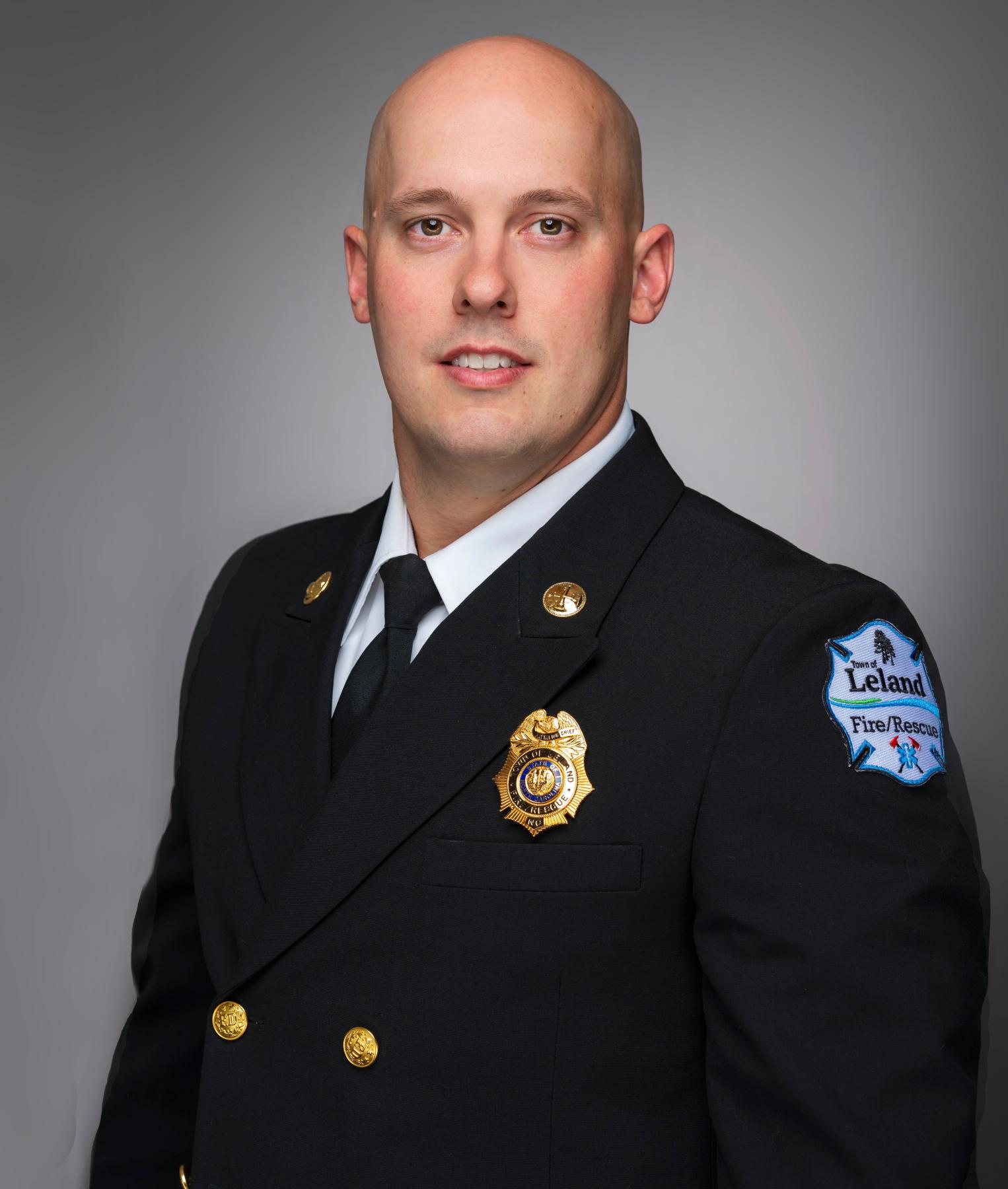 Jason Fuller
Battalion Chief
Chief Fuller began his emergency services career in 2006 while completing his bachelor's degree at UNCW. Starting as a volunteer with Leland Volunteer Fire/Rescue, he went on to begin a full-time career with New Hanover Regional Medical Center EMS in 2009. He worked with New Hanover and Pender while transitioning from volunteer to part-time with Leland.  Eventually taking a full-time firefighter/paramedic spot with Leland in 2014, Chief Fuller rose through the ranks of driver and Lieutenant prior to being promoted to Battalion Chief in July 2017, when the department merged with the Town of Leland. Chief Fuller has multiple advanced certifications and decorations both personally and professionally, to include the Advanced Firefighter Certificate from the North Carolina State Firefighter's Association, as well as completing the Chief Fire Officers Executive Development Program hosted by the North Carolina Association of Fire Chiefs. A graduate of the National Fire Academy's Managing Officer Program, Chief Fuller is currently projected to graduate with a Master of Public Administration degree from UNCW in August 2022. Chief Fuller currently oversees multiple programs within the department including EMS operations and logistics, training, and uniforms. Chief Fuller lives in Leland with his wife Sarah and their two boys.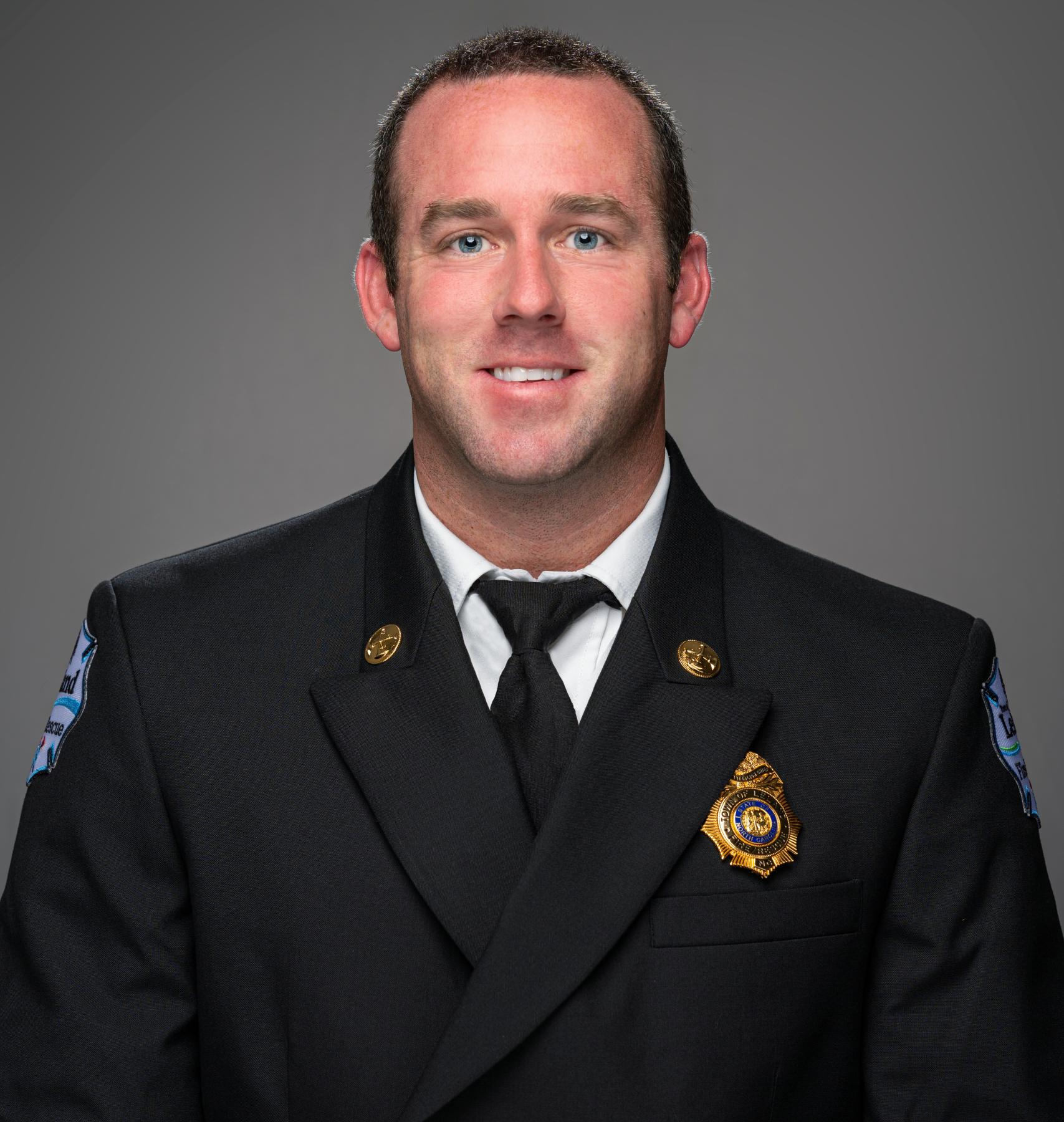 James Lancaster
Battalion Chief
Chief Lancaster began his fire career at age 14 as a volunteer fireman with Hugo Volunteer Fire/Rescue in Lenoir County, N.C. He joined the City of Kinston Fire Department after graduating with degrees in history and psychology from Lenoir Community College and East Carolina University. In 2017, he was hired as a Battalion Chief by the Town of Leland Fire/Rescue Department. He holds numerous advanced certifications and currently oversees fire apparatus fleet maintenance, personal protective equipment, and fire operations. While not at work, he enjoys spending time with his wife and son and is an avid outdoorsman and private pilot.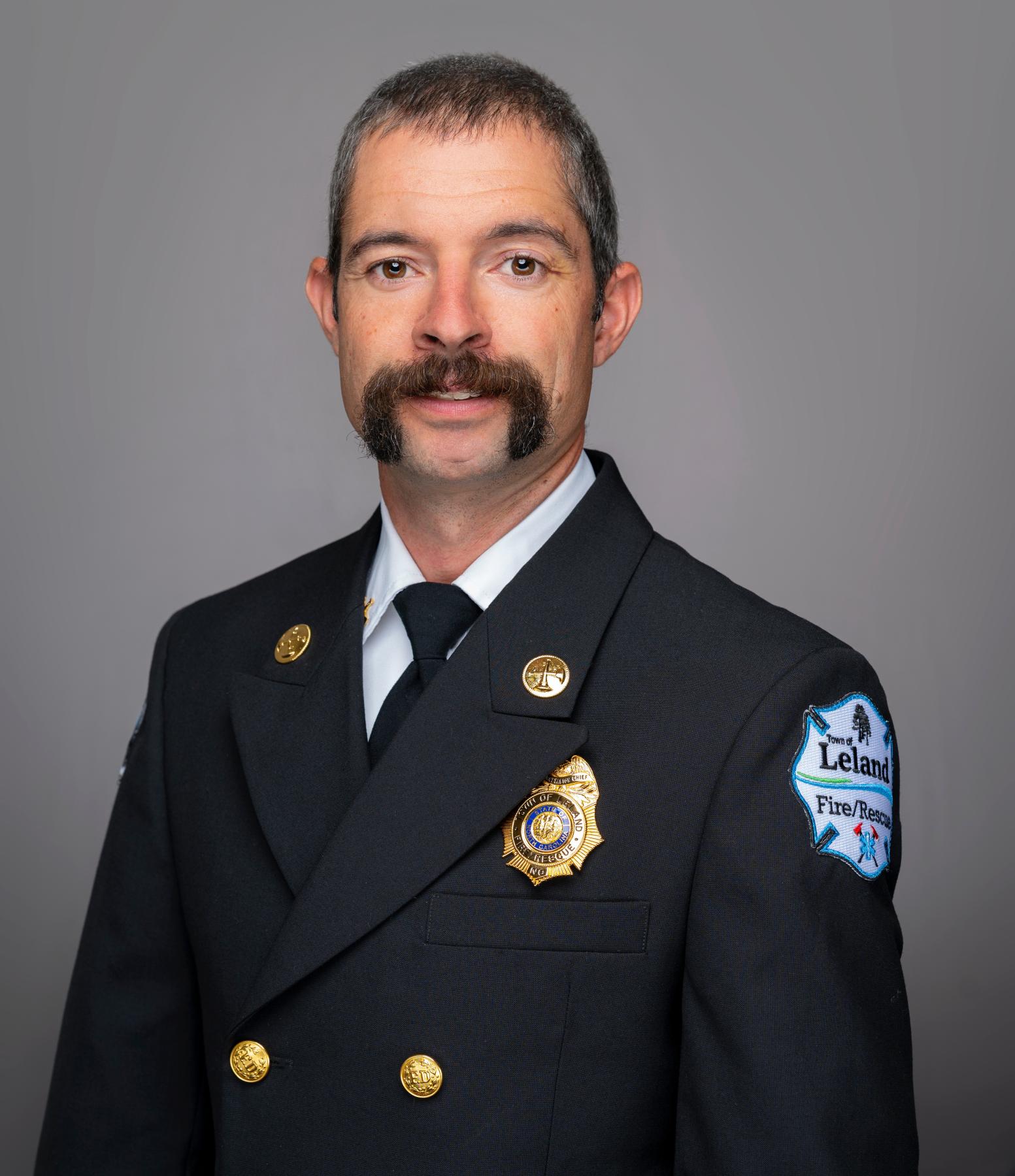 Chris Miranda
Battalion Chief
Chief Miranda began his fire service career in 1998 as a volunteer firefighter in his hometown of Mahopac, NY. He moved to North Carolina and was hired as a career firefighter in 2008. In 2013, he began volunteering with Leland Fire/Rescue and transitioned to a full-time employee. Chris has held numerous positions including Firefighter, Engineer, and Company Officer. In 2020, he was promoted to Battalion Chief and is currently assigned to B-Shift. Chief Miranda is currently working on a bachelor's degree in Fire Service Administration from Columbia Southern University. He holds numerous advanced certifications including completion of NC Breathing Equipment School. He currently oversees fire apparatus replacement, mental/physical fitness, scheduling, and special operations. Chief Miranda lives in Leland with his wife Kerri and their two boys.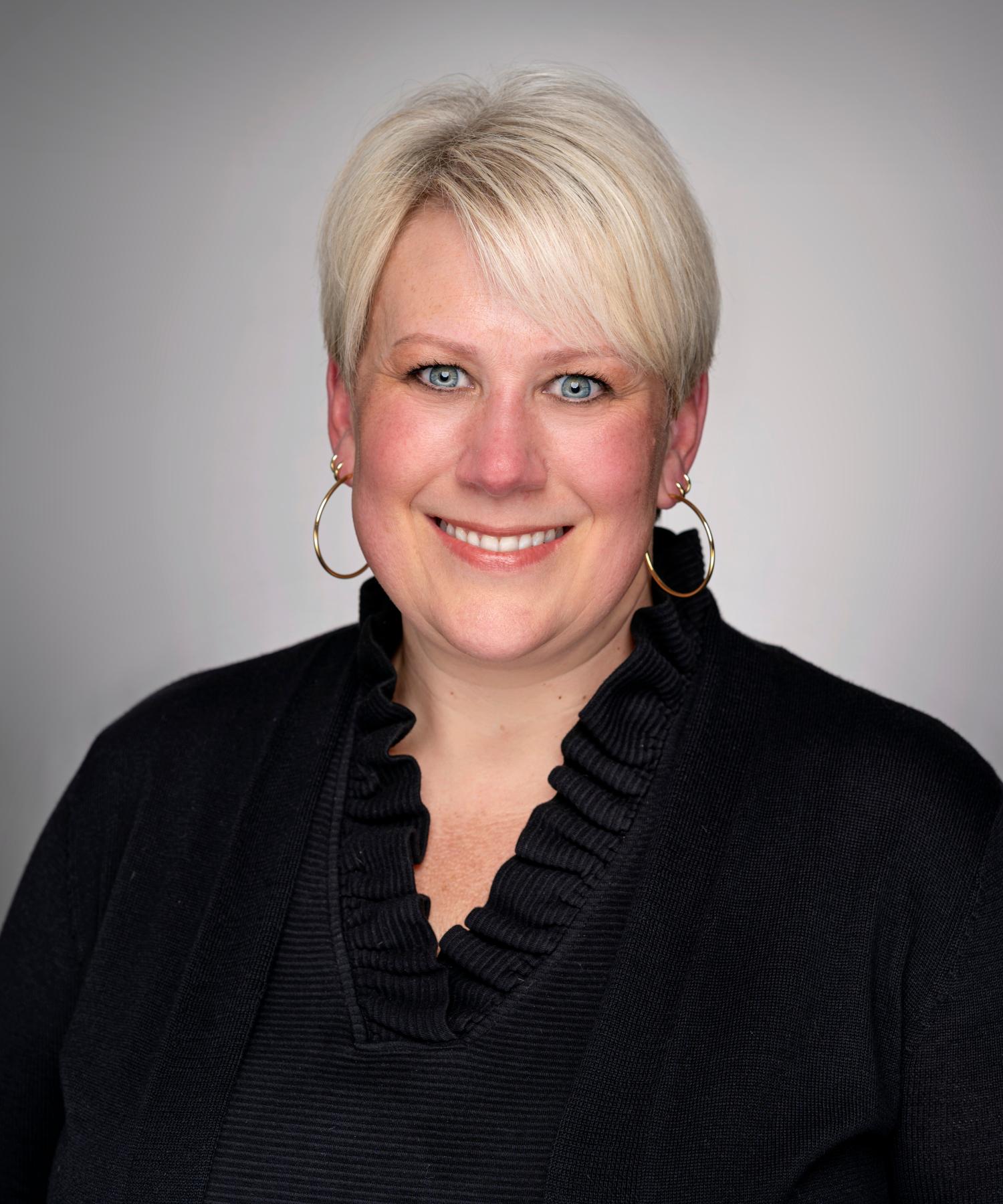 Beth Evans
Administrative Coordinator
Originally from Roanoke Rapids, Beth moved to Wilmington in 1993 to attend the University of North Carolina at Wilmington. She graduated with a bachelor's degree and then attended the University of North Carolina at Chapel Hill where she obtained her Paralegal Certificate. Beth is a North Carolina State Bar Certified Paralegal and worked in the legal profession for more than 20 years before coming to Leland Fire/Rescue in April 2020. She obtained an Accounting and Finance Certificate in May 2021. Beth is a member of the North Carolina Bar Association and the North Carolina Fire & Rescue Administrative Professionals. She and her husband Scott live in Wilmington with their two English bulldogs, Amos and Moses.