The Town of Leland maintains a Council-Manager form of government. The Town Clerk maintains a recorded history of government actions and provides assistance to the Mayor and Town Council. The Clerk's Office delivers services that connect the public to local government. Some of these services include assisting the public to address Council, managing the Boards and Committees process, fulfilling public records requests, performing research and records management, and promoting transparency. More information about each of these services is located at the bottom of this page. 
---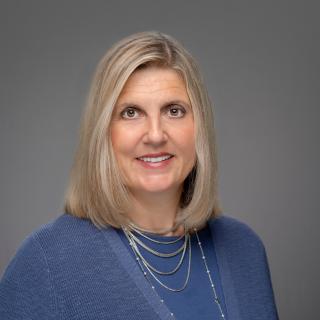 Originally from White Plains, N.Y., Sabrena Reinhardt has served as Leland's Town Clerk since 2012. Prior to that, she was an Executive Assistant with the Town for one year. In 2020, she was named Clerk of the Year by the N.C. Association of Municipal Clerks.
She has received the designation of Master Municipal Clerk from the International Institute of Municipal Clerks and N.C. Certified Municipal Clerk from the UNC School of Government.
Ms. Reinhardt holds an Associate of Applied Science degree in business and marketing, and has a professional background in marketing and public relations in a variety of private-sector industries.
The Town Clerk's Office serves as Clerk to the Town Council, records, transcribes, distributes, and archives minutes for all the agenda and regular meetings, special sessions, and closed sessions; assists citizens to address Town Council by coordinating and disseminating the speakers' list; and certifies and posts all official actions by Town Council, i.e., all requests for actions, resolutions, ordinances, and administers oaths and affirmations.
The Town Clerk's Office serves as custodian of the corporate seal of the Town of Leland and all permanent records pertaining to the Town and Town Seal; maintains the Town Charter and Code of Ordinances; provides access, information, and research of records to the public, staff, and Town Council; publishes notices of public hearings and other legal advertisements; and provides attestations, certifications, and/or notarizations for contracts, deeds, and agreements.
The Town Clerk's Office administers the processes and maintains records for Board nominations and appointments for Town Boards and Committees. The Town Clerk creates, publishes, and archives the Board and Committee agendas and minutes to provide a transparent account of recommendations and actions that support the Town Council, staff, and the community.
The Town Clerk's Office oversees the continued development, administration, and implementation of the Town's public records request program and records management program. This includes managing the Town-wide public records request process by tracking and recording requests by working directly with requestors and coordinating with departmental liaisons, management, and Communications staff to ensure timely fulfillment of public records requests. The Town-wide records management program includes ensuring the preservation, storage, retention, and disposition of Town records as specified by federal, state, and municipal regulations, and providing training and guidance to ensure a standard of consistency across all departments in records management practices.