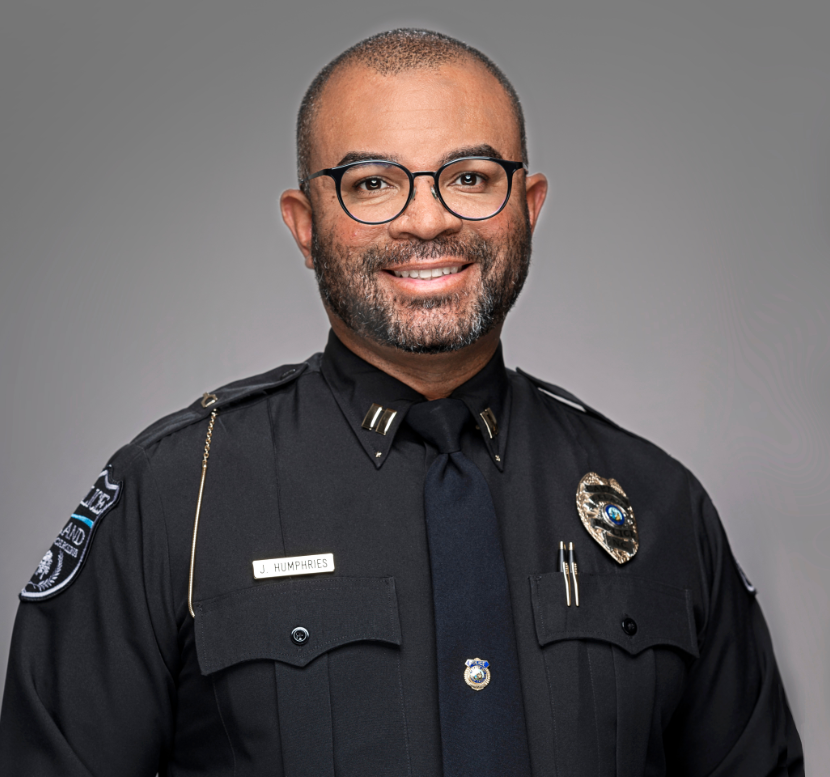 Welcome to our website and thank you for taking the time to learn about the Leland Police Department. It is an honor to represent the men and women of the Leland Police Department as your Chief of Police.
I am proud to serve alongside dedicated professionals who are committed to providing the highest level of service and innovative ways to better serve our community, while enhancing the quality of life for everyone who has chosen to work, live, and visit our Town.
Our website includes information for each division of our agency, resources and services we offer the community, and career and volunteer opportunities, as we are always seeking energetic, community-minded professionals to be a part of our team.
Thank you for your continued support.
–Chief Jeremy Humphries, Leland Police