About
The Town of Leland was officially incorporated on September 12, 1989. Leland is a thriving community located along the scenic Brunswick River in northern Brunswick County, just five minutes west of historic downtown Wilmington. Leland is one of the fastest growing towns in the state of North Carolina and the centerpiece of northern Brunswick County's continuing business expansion. Leland is primarily suburban in nature, with beautiful natural amenities, wildlife, alluring golf courses, public parks, and trails. Learn about the Town's history.
Town of Leland Mission
We are dedicated to providing effective and fiscally responsible municipal services in a manner that promotes a high quality of life with a neighborly feel.
Town of Leland Vision
A thriving community with something for everyone.
Form of Government
The Town of Leland operates as a Council-Manager form of government. Under this governance, the Council, including the Mayor, hires a professional Town Manager to fulfill the policy goals and objectives of the Council. The Manager has all authority to run the daily operations and hire personnel. The Council approves the budget while the Manager administers the budget and implements the services. 
Services
The Town of Leland performs the following common municipal services:
Police protection
Fire protection
Emergency management
Public street maintenance
Public street construction and right-of-way acquisition
Street lighting
Planning, zoning, and land use regulation
Code enforcement
Building and fire permitting and inspections (Required by statute, performed by Town staff)
Parks and recreation
Animal control
Visit our government portal for more information about meetings and to view agendas and minutes.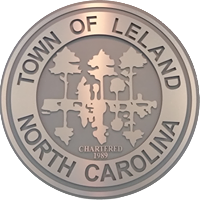 Contact Information
Leland Town Hall
102 Town Hall Drive
Leland, NC 28451
Hours of Operation
Mon. - Fri. | 8 a.m. - 5 p.m.
Phone
(910) 371-0148