The Leland Innovation Park is a 630 acre campus and home to the largest collection of world-class companies in the region. It's logistically positioned for growth on Highway 74/76 and Interstate 140 in Brunswick County and offers a unique landscape to create tomorrow's business pioneers.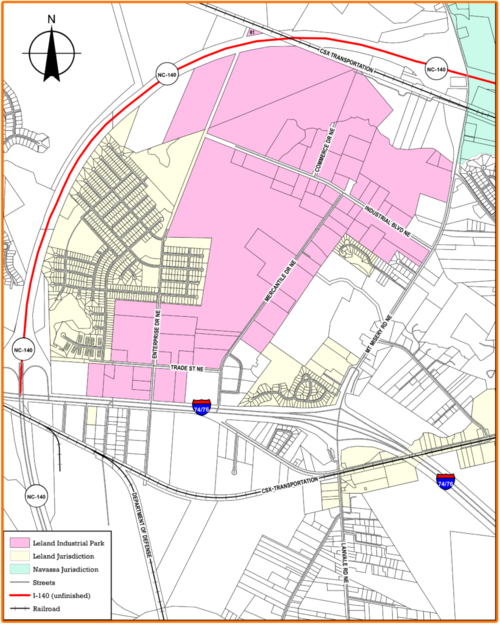 Benefits of Leland Innovation Park:
Available development-ready land.

High-speed internet.

Close proximity to Wilmington International Airport and the international Port of Wilmington.

Located near two 1,200 acre rail-certified parks for large industrial prospects.

Access to Highway 74/76 and I-140.

Located near community college machinist and welding programs.

Surrounded by housing and apartment growth.

Public water and sewer services.

Supported by the Town of Leland and Brunswick County Business & Industry Development.