Feedback Needed for Town of Leland Website Redesign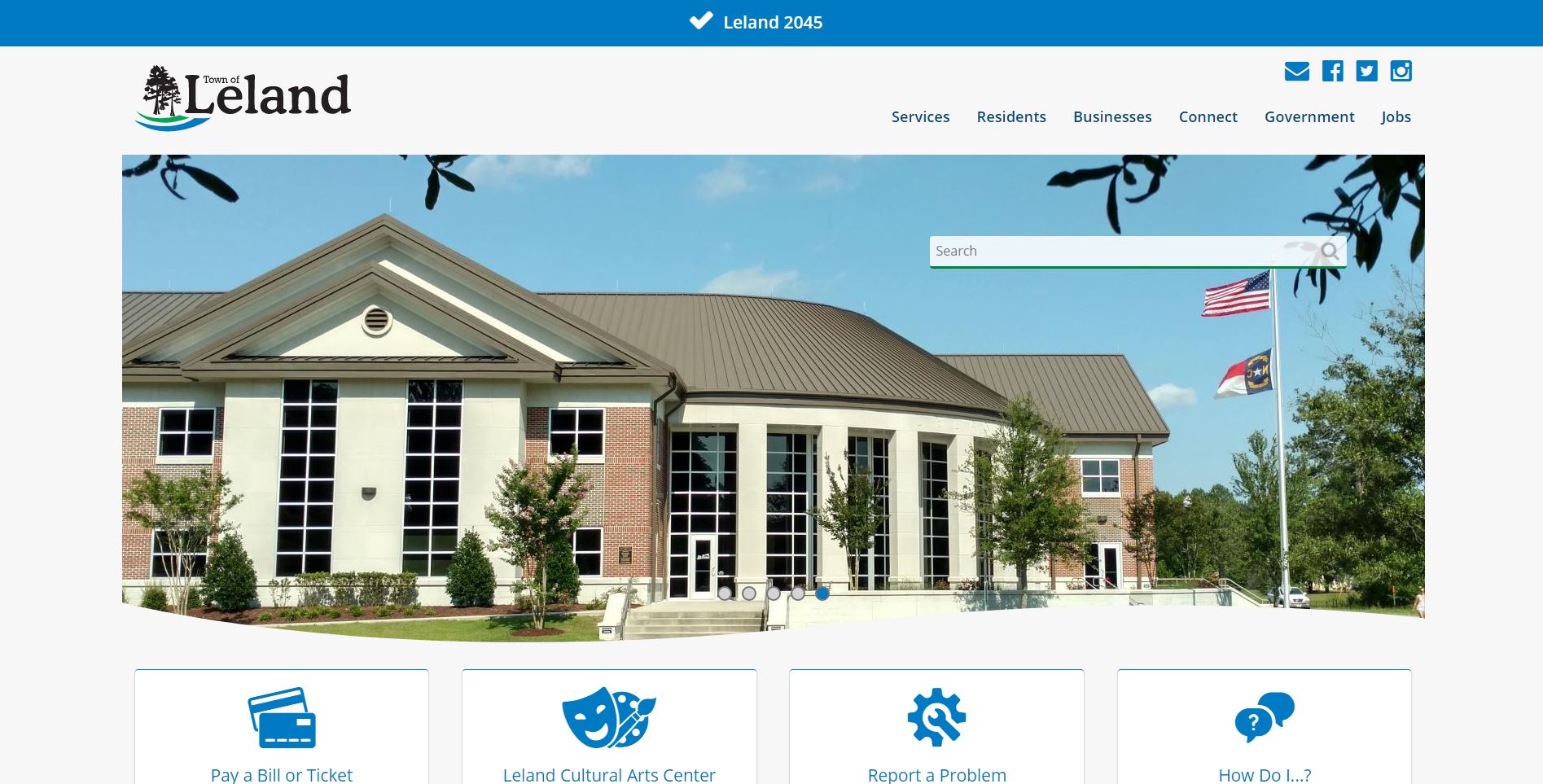 The Town of Leland website will soon be redesigned, with a goal of making it as accessible and user-friendly as possible. To ensure the website is meeting all stakeholders' needs, the Town is seeking feedback from residents. Please provide input in this quick survey. Participants will be asked about their experience with the current website and what they'd like to see in the redesigned website.
Stay up-to-date with the latest Town of Leland news by following us on Facebook and Twitter.