FAQ: Leland in Lights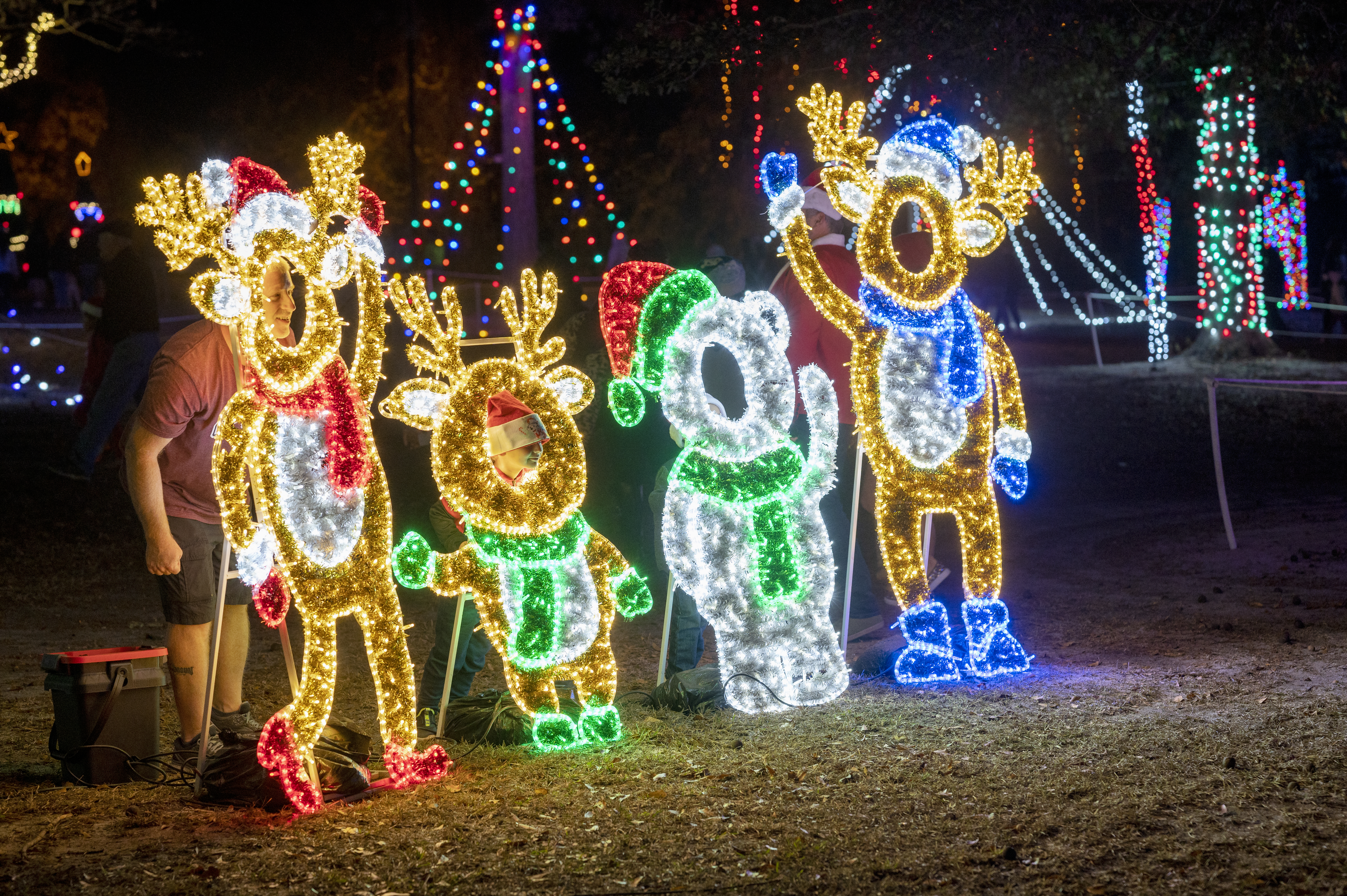 Experience the magic of the holidays here in your hometown. Leland in Lights will light up Founders Park in a way you've never seen before!
When is Leland in Lights?
Leland in Lights is happening every evening, weather permitting, from Dec. 4 through Jan. 10 in Founders Park, located at 113 Town Hall Drive.
How much does Leland in Lights cost?
Leland in Lights is free.
Do I need tickets for Leland in Lights?
You do not need tickets. Leland in Lights is a self-guided walking tour through Founders Park.
What time do the lights turn on?
Founders Park is illuminated at dusk every evening.
Will the lights be on if it is raining?
Significant rainfall may cause the lights to be shut off for the evening to ensure visitor safety.
When will the Leland Express train be running?
The Leland Express trackless train will be available to take participants through the magic of Leland in Lights from 6 to 8 p.m. on Dec. 4, 10, 17, and 18. It is free to ride the Leland Express, adults are welcome, and you do not need a ticket.
Are dogs allowed?
Leashed dogs are allowed in Founders Park.
Will Santa be at Leland in Lights?
Santa's Workshop was only open for the Grand Illumination on Dec. 4. Santa will not be visiting Leland in Lights again until next season.
Learn more about Leland in Lights.
Stay up-to-date with the latest Town of Leland news by following us on Facebook and Twitter.