Inaugural Hurricane Expo Saturday, June 12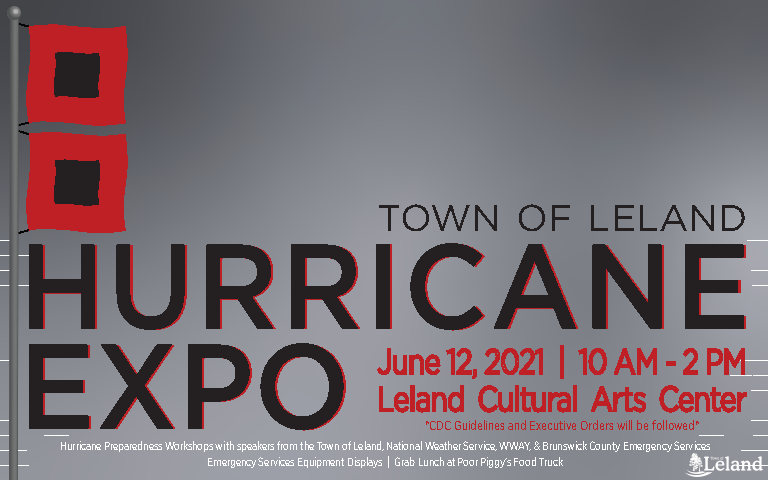 The Town of Leland will host its inaugural Hurricane Expo on Saturday, June 12 from 10 a.m. to 2 p.m. at the Leland Cultural Arts Center (1212 Magnolia Village Way). In partnership with WWAYTV3, the expo will feature workshops on the 2021 Hurricane Season, a Question and Answer Roundtable with public safety officials, and presentations on flooding and insurance. This is a great opportunity to get all of your hurricane and storm-related questions answered in one place.
Participating Agencies include:
Town of Leland – Fire, Police, Public Services, Planning, and Community Risk Reduction.
Brunswick County – EMS, Sheriff, Animal Protective Services, Special Needs Registry, and Emergency Management.
NC State Agencies – NC Dept of Insurance and Agricultural Extension Agency
Federal Agencies – National Weather Services-Wilmington
Non-Governmental Agencies – American Red Cross, Brunswick County Volunteers Active in Disasters (VOAD), and Brunswick Senior Resources, Inc.
Poor Piggy's Food Truck also will be on site from 11 a.m. to 1 p.m.