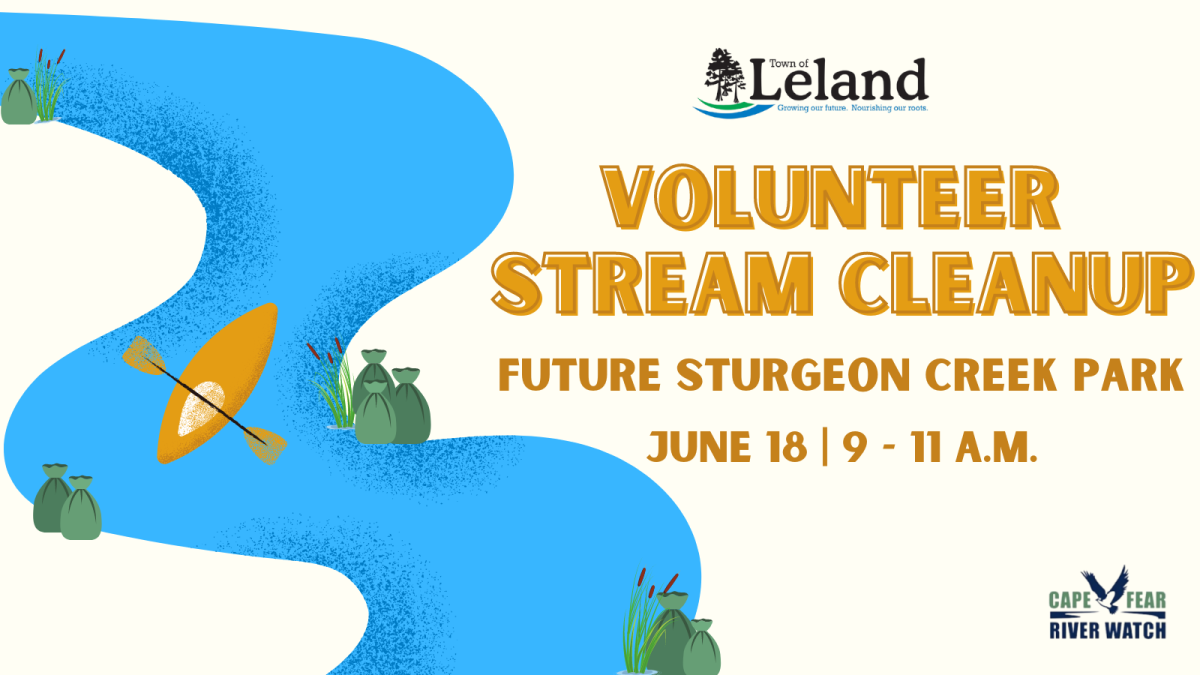 Join the Town of Leland and Cape Fear River Watch (CFRW) to clean up the area of the future Sturgeon Creek Park on Sat., June 18 from 9 to 11 a.m.
CFRW will provide all cleanup supplies such as pickers, gloves, buckets, and bags. Remember to dress appropriately in work boots/rubber boots or waders, long pants, and long sleeves. Bring plenty of water and sun protection.
Parking is available on the grass along S. Navassa Road, near 152 S. Navassa Road.
Sign up to participate in the stream cleanup.
The Town partners with CFRW for storm drain marking events, educational presentations, and stream cleanups. CFRW conducts water quality observations at four locations within the Town in Sturgeon Creek, Mallory Creek, and Old Mill Creek.
As part of CWEP's Regional Creek Week in March, Town staff participated in a stream cleanup event and collected more than 1,000 pounds of trash and recycling in the area of the future Sturgeon Creek Park.
Learn more about Town stormwater outreach and events.
Stay up-to-date with the latest Town of Leland news by following us on Facebook and Twitter.