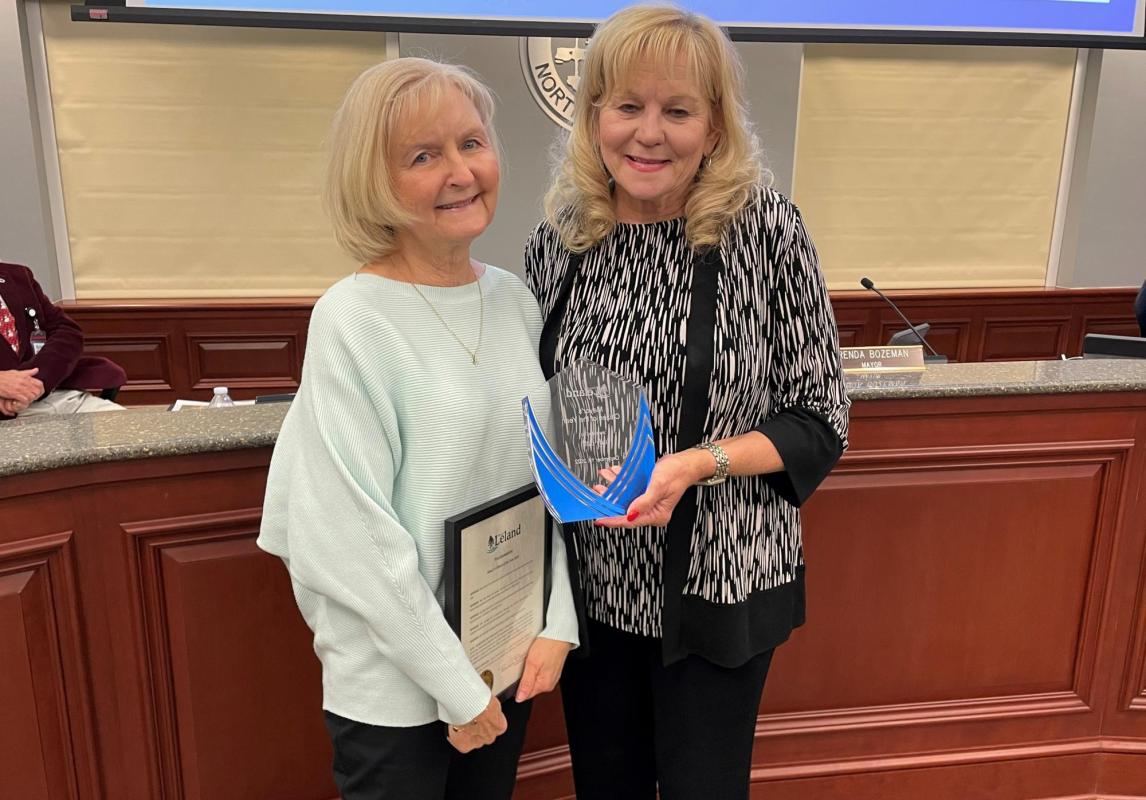 Mayor Brenda Bozeman announced Judy Bath as Citizen of the Year 2022 at the Dec. 19 Town Council Meeting. Bath was chosen for serving her community in varying capacities for the past decade.
Bath has been an active member of the North Brunswick Kiwanis Club, where she has served in leadership roles including President. She has been very involved in fundraising and school projects to help local teachers, students, and staff. Bath also serves her community through her church Connections Class program to provide community engagement.
Bath and her husband have been Leland residents since 2013.
Stay up-to-date with the latest Town of Leland news by following us on Facebook, Twitter, and Instagram.