"I am heartbroken to learn of the loss of Mr. Ezra Dale, an influential stalwart of the community and integral force in Leland who brought so much to our Town. Leland wouldn't be what it is today without Mr. Dale. His pioneering efforts to develop a small sewer plant sparked growth in the Gateway District and led to the creation of our first major subdivision, Magnolia Greens. Not only has Mr. Dale helped the Town as a whole tremendously, but he's also helped so many individuals through the years, including myself. I will always cherish his words of encouragement and direction. I will miss Mr. Dale and am grateful for the legacy he's left behind. My thoughts and prayers are with his family." 
--Mayor Brenda Bozeman 
---
Town Council honored Mr. Dale for his contributions in business and residential developments in the Town of Leland by presenting him with a Key to the Town in June.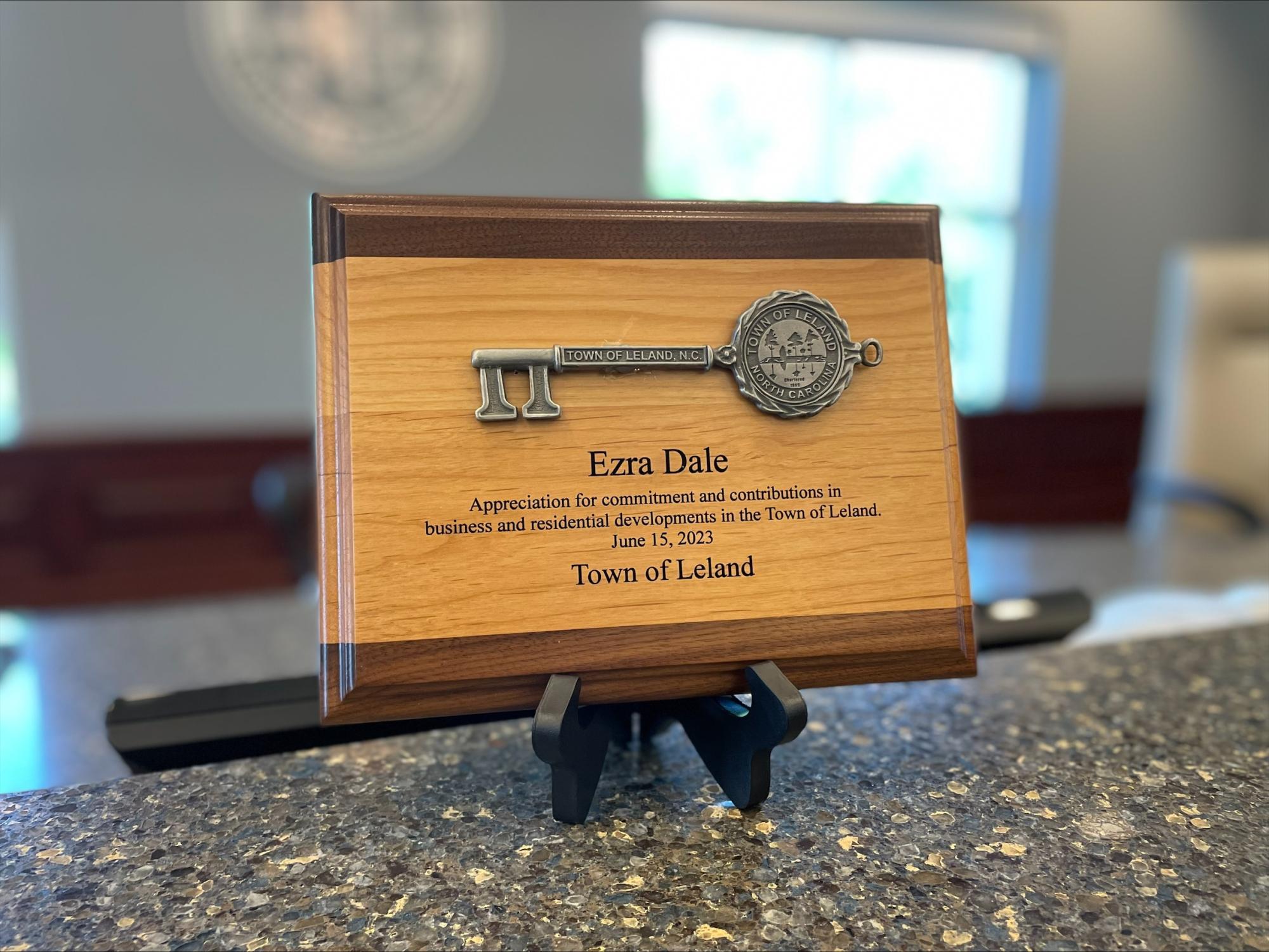 At its July meeting, Town Council approved a historical marker for the Gateway District. The plaque will be located near the intersection of Northgate Drive and Village Road.  
Stay up-to-date with the latest Town of Leland news by following us on Facebook, Twitter, and Instagram.