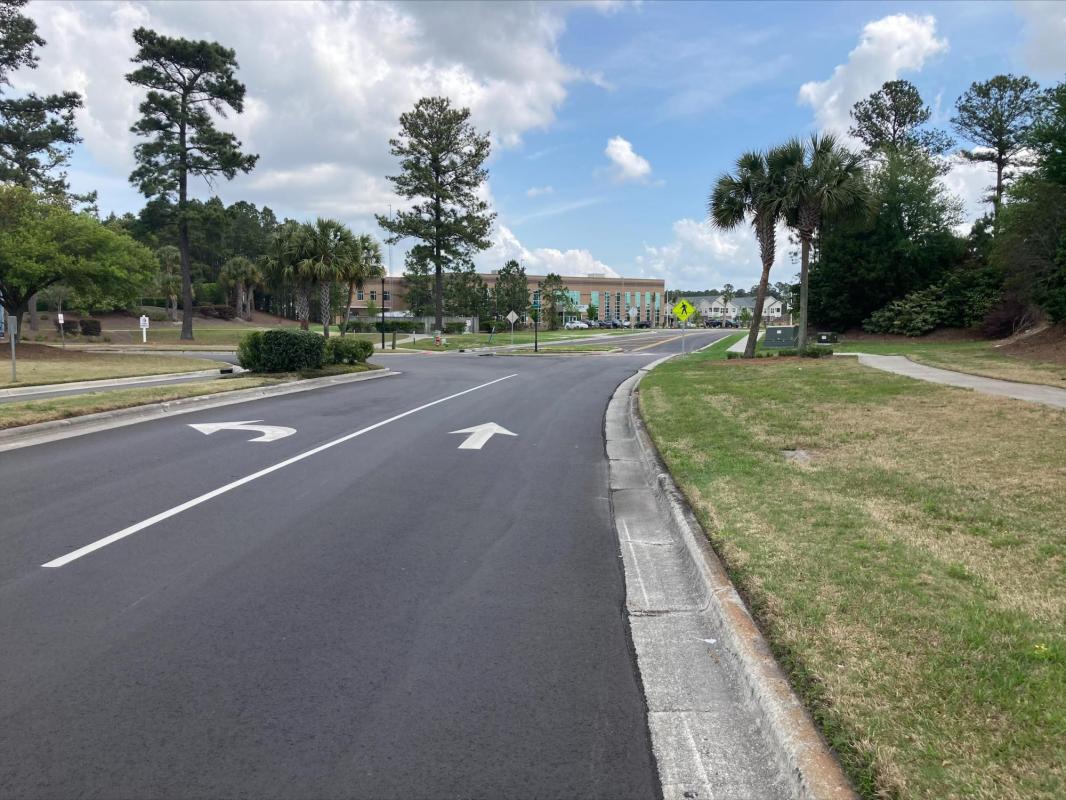 The Olde Waterford Way Extension from the roundabout at Olde Regent Way to Palm Ridge Drive is now open to all traffic. 
The road extension will alleviate traffic congestion along Olde Waterford Way and better serve the developing areas within Waterford. The project has been in the works since May 2021, with construction starting last September.
Residents are reminded to use caution, as there is a new traffic pattern coming into Waterford and vehicles coming from the extension have the right-of-way. 
The Town's contractor is still working on final punch list items to replace and adjust a few signs. 
For more information on the project and updates as the Town closes out the project, please visit the Town Projects webpage.
Stay up-to-date with the latest Town of Leland news by following us on Facebook, Twitter, and Instagram.