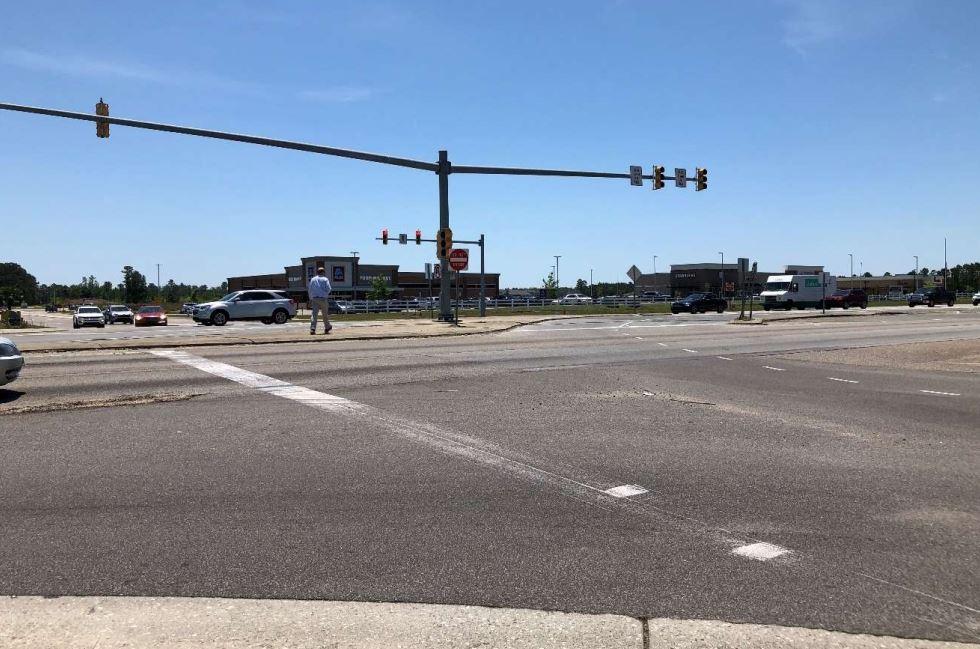 The Town of Leland has been awarded $666,623 in grant funding from the Wilmington Urban Area Metropolitan Planning Organization (WMPO) for US Highway 17 pedestrian crossing safety improvements.
The project will install an at-grade pedestrian crossing on US Highway 17 at the intersection of Ploof Road/Olde Waterford Way, in addition to approximately 300 feet of sidewalk on the northeast side of Olde Waterford Way.
US Highway 17 through this area of Leland is a multi-lane super street facility that poses a major obstacle for pedestrians crossing. On both sides of the highway, there is significant residential development and increasing development of retail, services, medical, and recreational facilities. Currently, there is no safe or dedicated area to cross the highway. This project will create the only pedestrian crossing across the multi-lane highway and connect the pedestrian facilities on both sides.
"As we continue to grow, we need to ensure that different mobility options are available to accommodate the needs of our residents and visitors," Director of Planning and Inspections Ben Andrea said. "We're excited to work with our partners at WMPO and NCDOT to develop the first dedicated pedestrian crossing on US Highway 17 in the Leland area."
This project is one of six to receive funding from the WMPO. In total, the WMPO board awarded $3.25 million for transportation projects within its planning service area.
Stay up-to-date with the latest Town of Leland news by following us on Facebook, Twitter, and Instagram.