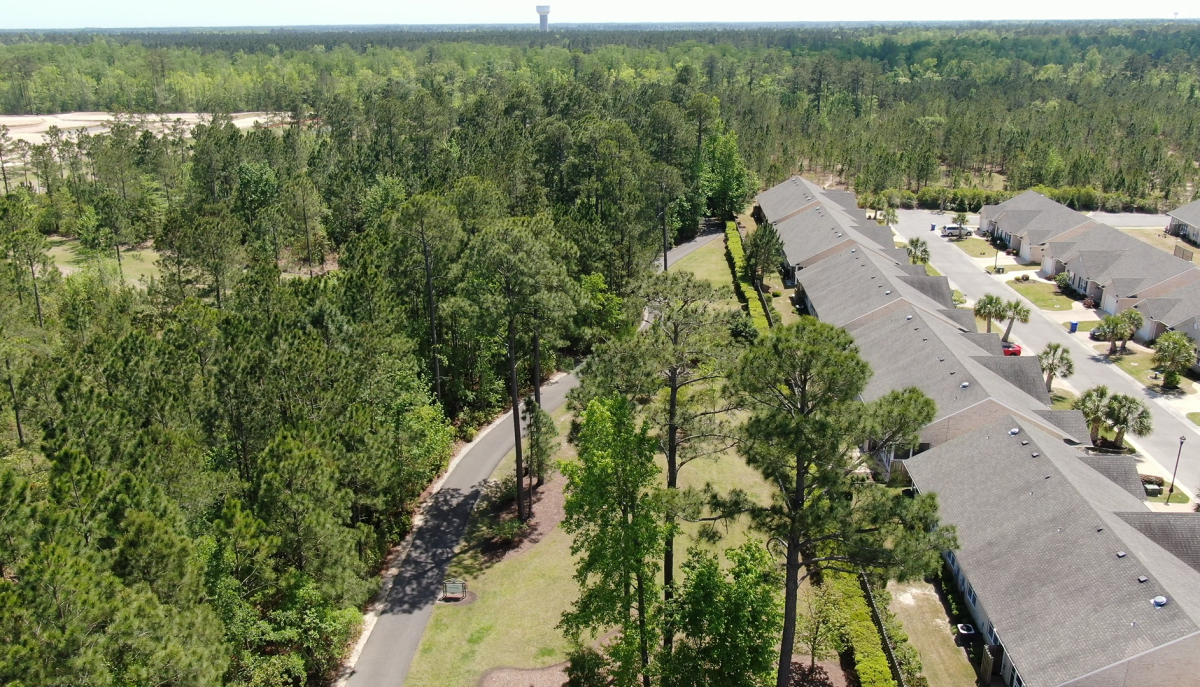 The Town of Leland, in partnership with the NC Forest Service, has completed its Tree Canopy Cover Assessment. Data from the assessment will help the Town establish and implement municipal tree canopy cover goals.
This study mapped and quantified tree canopy, plantable space, and canopy change throughout the Town. These metrics help inform a strategic approach for identifying existing canopy to preserve as well as areas suitable to plant trees in the future.
According to the assessment, Leland had 51% tree canopy cover and 23% possible planting area in 2020. Leland's total land cover contained 50% tree canopy, 24% non-canopy vegetation; 5% soil/dry vegetation; 15% impervious surfaces, and 3% water. The 7,369 acres of tree canopy in Leland provide ecosystem benefits valued at more than $2.6 million per year through air quality improvements, stormwater runoff prevention, and carbon sequestration.
Results from this assessment found that canopy cover changed from 48% in 2014 to 51% in 2020, marking an increase of 3% or 459 acres. Planned Unit Development-zoned areas make up about half of the Town's area and added 8% to their tree canopy cover.
The assessment concluded that Leland has demonstrated it values its natural resources and wants to maintain a healthy and sustainable urban environment. Recurring assessments of the Town's tree canopy represent important steps in ensuring the long-term health of the local canopy. As the Town grows, it will be able to use this data to ensure canopy policies and management practices prioritize maintenance, health, and growth.
PlanIt Geo, a qualified Urban & Community Forestry consultant, conducted the Tree Canopy Cover Assessment.
Read the full Tree Canopy Cover Assessment Report.
Stay up-to-date with the latest Town of Leland news by following us on Facebook, Twitter, and Instagram.