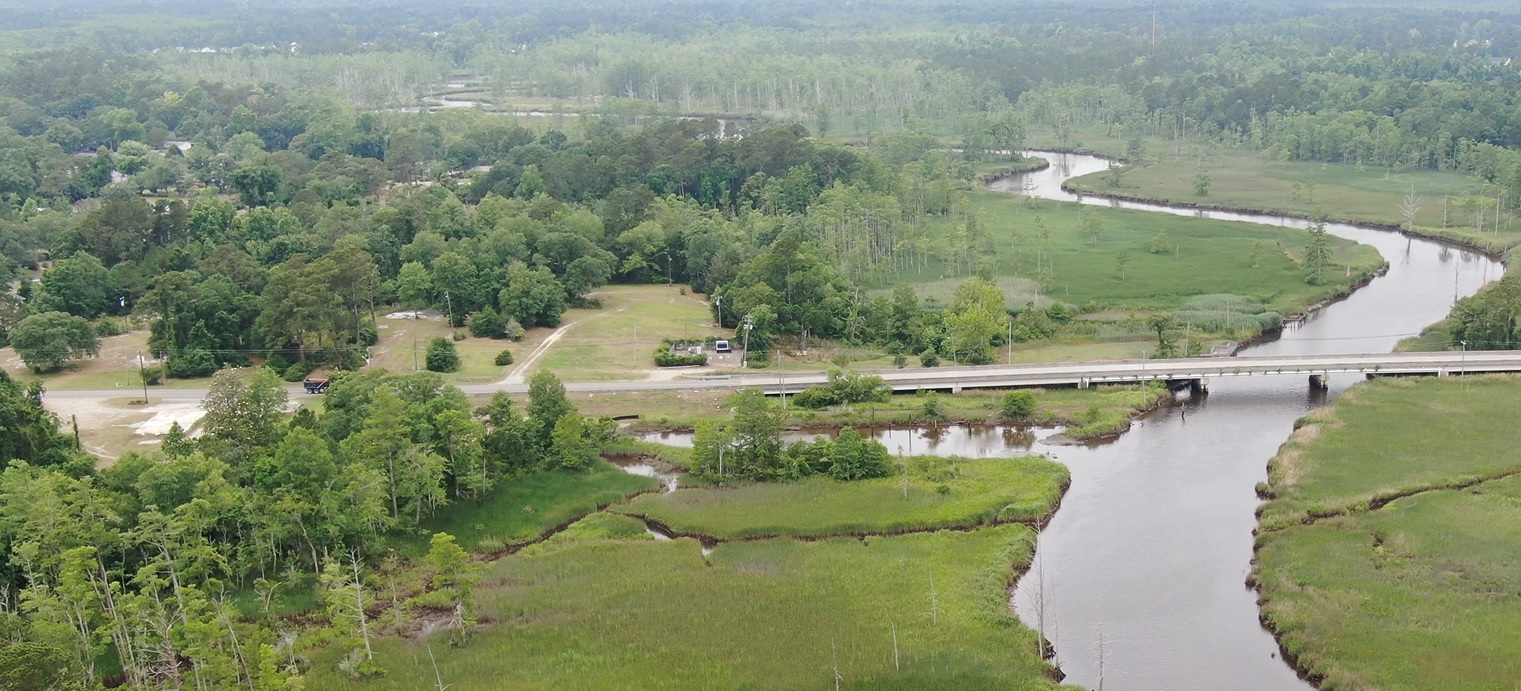 The currently undeveloped Sturgeon Creek Park is intended to serve as Leland's second water access park. With more than 78 acres, this park has the potential to become a destination facility both locally and regionally for sportsmen and water lovers wishing to gain access to Sturgeon Creek and the Brunswick River. Sitting on Sturgeon Creek, the focus for this facility will be boating access from an NC Fish and Wildlife boat ramp as well as environmental education, preservation, and nature-based activities. Town Council adopted the Master Plan at its Feb. 2020 regular meeting. Next steps for the project will be to move forward with engineering when additional funding is available.
North Carolina Wildlife Resources Commission
Boat Ramp Design & Construction 
Project Updates
Pre-planning is currently underway with NC Fish and Wildlife for the design and construction of the boat ramp, which is a key element to Phase 1 of the Sturgeon Creek plan.