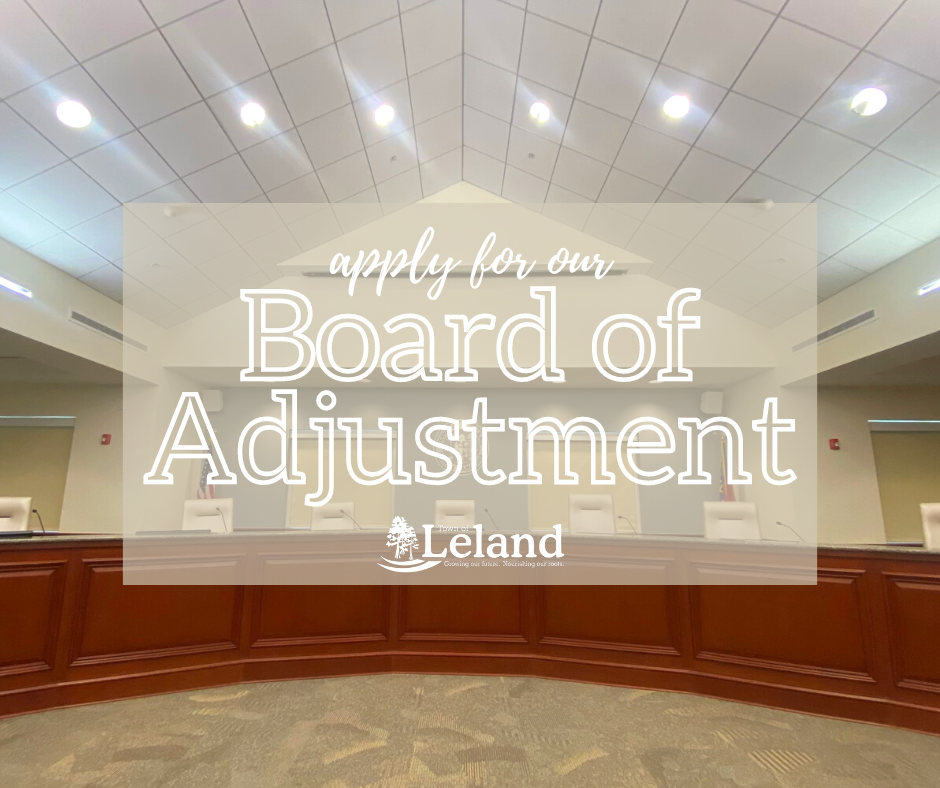 The Town of Leland is looking for residents who are community-minded to get involved with their local government by serving on the Board of Adjustment. Serving as a Board member gives you the opportunity to get more involved with issues affecting the community and make a difference in your Town.  
Currently, there are vacancies for a Board of Adjustment member and alternate. The deadline for applications is Friday, Aug. 18 at 5 p.m.  
The Board of Adjustment holds quasi-judicial public hearings to consider requests for variances from land use regulations where special conditions would create unnecessary hardships. The Board of Adjustment also hears appeals of determinations made by staff in interpreting and enforcing land use regulations. It consists of five members and two alternates and meets on an as-needed basis. Board members serve three-year terms. 
Apply to serve on the Board of Adjustment by filling out this form. Completed applications should be emailed to Town Clerk Sabrena Reinhardt at sreinhardt@townofleland.com.  
Town Council will review eligible applications at the September 14 Regular Council Meeting and vote to determine the new Board of Adjustment member and alternate, who will begin their terms on the date of appointment. For more information, please contact Ms. Reinhardt at the email address listed above or (910) 332-4297.  
Stay up-to-date with the latest Town of Leland news by following us on Facebook, Twitter, and Instagram.