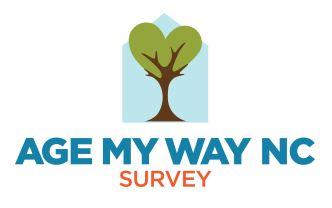 As part of our commitment to age-friendly communities, the Town of Leland is encouraging residents to participate in the Age My Way NC Survey. This survey is an opportunity to offer your thoughts on how North Carolina can adapt as its population grows older.
Age My Way NC is a partnership between the State of North Carolina and AARP to improve our cities, towns, neighborhoods, and rural areas for older adults and, in turn, people of all ages. The Town of Leland is one of 13 cities, towns, and counties in North Carolina in the AARP Network of Age-Friendly Communities.
North Carolinians who are age 45 and older are asked to participate in the survey to provide input on priorities including safe and walkable streets, age-friendly housing, transportation options, access to services, and participation in community life. The results will help state policymakers and the Town identify and support projects to make communities more livable for everyone.
The survey is available online and takes about 20 minutes to complete. Hard copies of the survey are available by email request to NCAARP@aarp.org. Please include a mailing address for hard copy requests.
More than 600 communities nationwide have used this survey to assess gaps and needs in services as part of their commitment to age-friendly, livable community development.
Learn more about the Age My Way NC Survey.
Stay up-to-date with the latest Town of Leland news by following us on Facebook and Twitter.