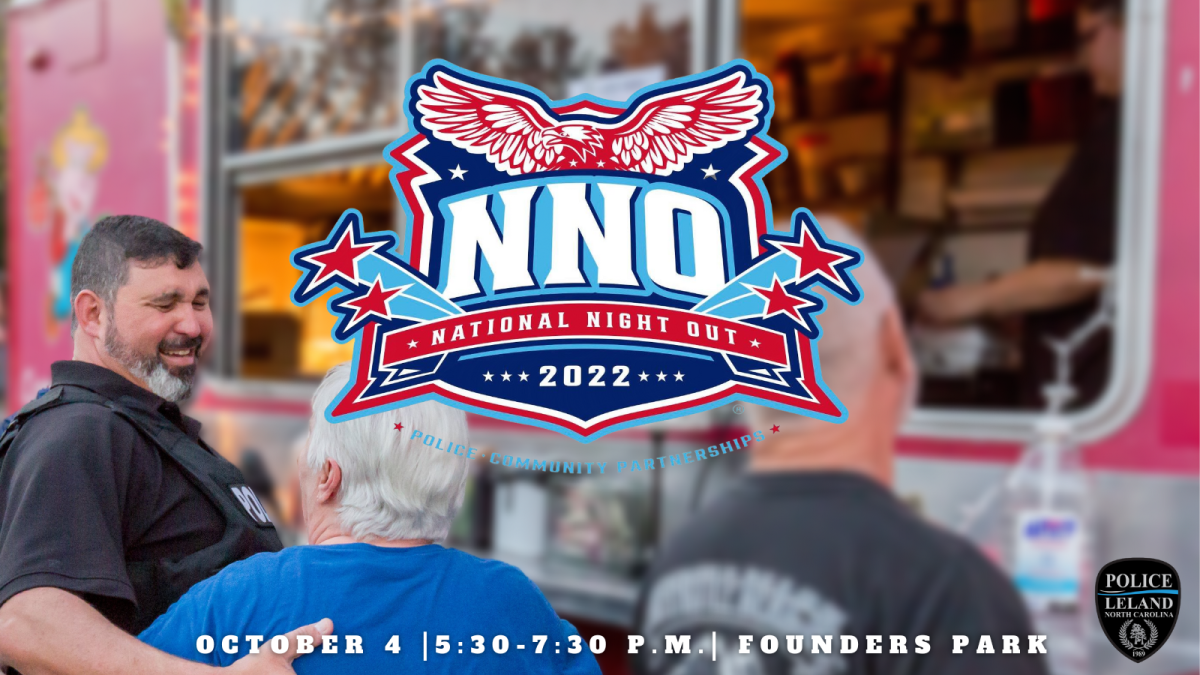 The Leland Police Department is excited to host National Night Out on Tuesday, Oct. 4, from 5:30 to 7:30 p.m. in Founders Park, located at 113 Town Hall Drive. 
Everyone is welcome to attend National Night Out, which will include food trucks, live music, games, and the opportunity to meet and engage with local law enforcement.
National Night Out is an annual community building campaign that promotes partnerships between police and the communities they serve, along with neighborhood camaraderie to make our neighborhoods safer, more caring places to live.
"It's so important for us as law enforcement to be able to connect with the community we serve," Police Chief Jeremy Humphries said. "We're so grateful for the strong relationships we've already built and the opportunity to build even more. That's what makes Leland such a great community and a place people continue choosing to call home."
Millions of people across thousands of communities from all 50 states take part in National Night Out every year. While some choose to celebrate in August, the Leland Police Department opted for the October date in hopes of cooler weather.
Stay up-to-date with the latest Town of Leland news by following us on Facebook, Twitter, and Instagram.