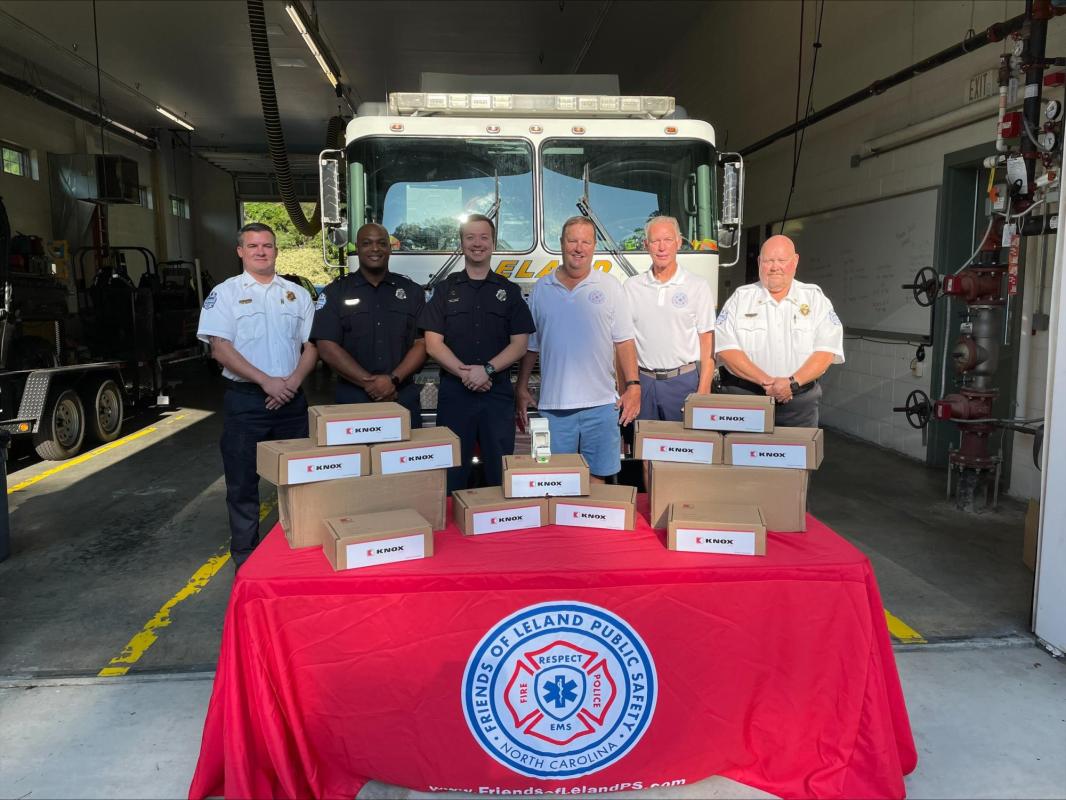 Leland Fire/Rescue's Senior Citizen KnoxBox program is expanding thanks to a generous donation from the Friends of Leland Public Safety.
The program, which launched in 2022, is designed to provide key safes for homes of older residents in the department's response district.
The Friends of Leland Public Safety received a grant from FOCUS Broadband to purchase the 11 KnoxBox key safes donated to the department. This will allow Leland Fire/Rescue to serve double the amount of residents, tapping into a wait list that has been ongoing since the program's inception.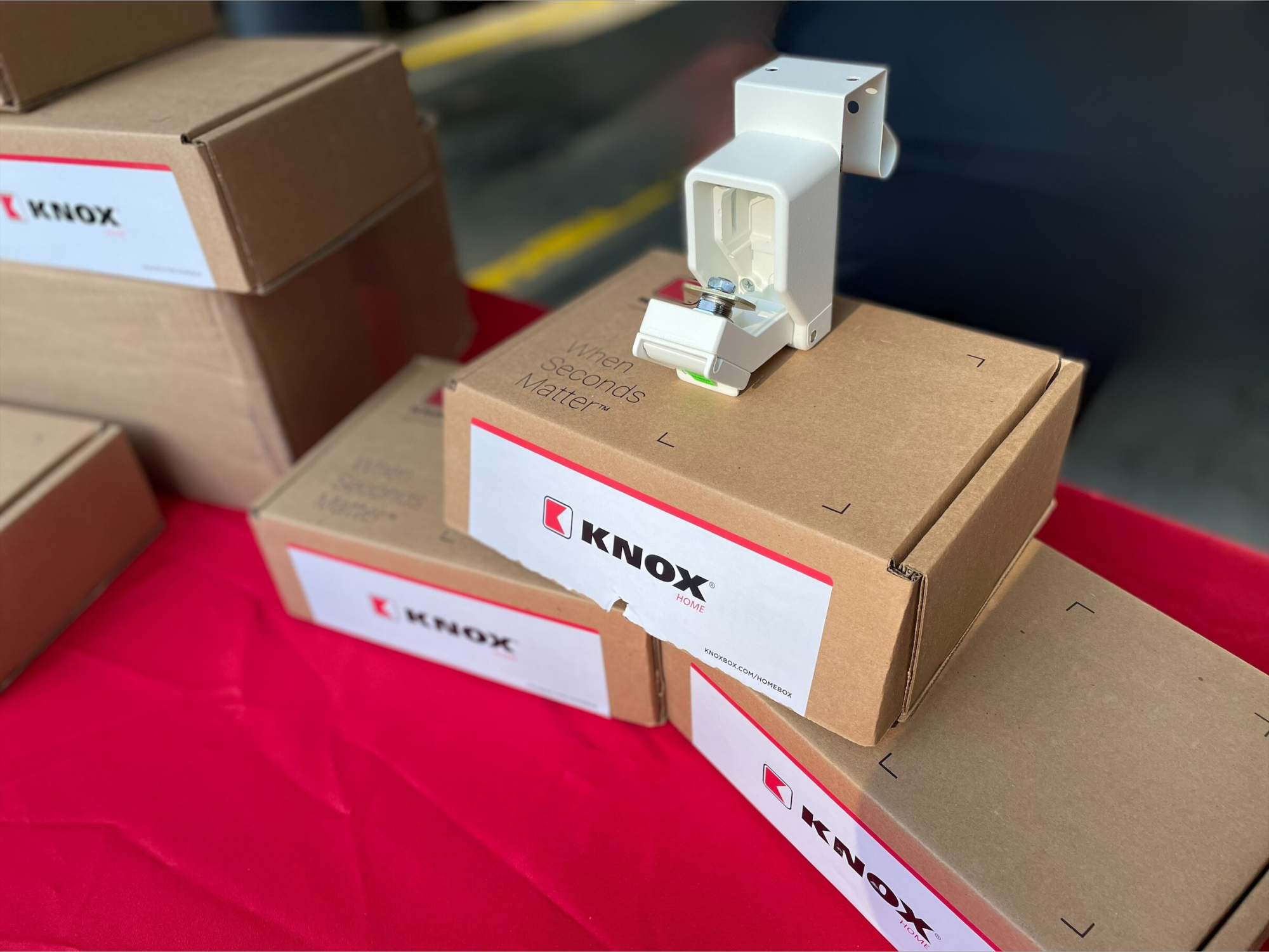 The KnoxBox rapid entry system is a secure emergency access program developed for property owners and fire departments. When a fire breaks out or there is a medical emergency, Knox products allow immediate entry into buildings and property without forced entry damage or delay. Each KnoxBox purchased for a property in the Leland Fire/Rescue response district is keyed to a single master key controlled by the department. Nearly all the businesses and residential complexes in the Leland Fire/Rescue response district have KnoxBox key safes in place for fire department access during emergencies.
Learn more about the KnoxBox program.
Stay up-to-date with the latest Town of Leland news by following us on Facebook, Twitter, and Instagram.