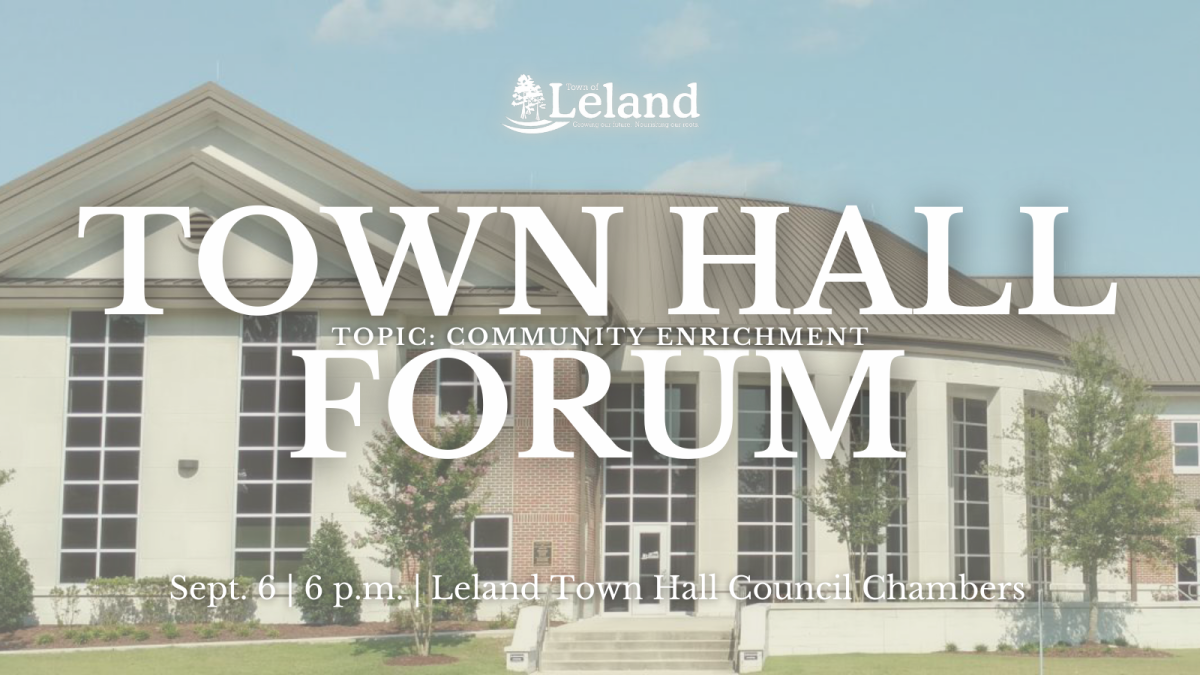 Leland residents are invited to the next Town Hall Forum in the Town's government education initiative, Get to Know Your Government: Learning Leland. The event will take place on Sept. 6 at 6 p.m. in the Council Chambers at Town Hall, located at 102 Town Hall Drive.
Town Hall Forums are held quarterly with each focusing on a different topic and giving residents the chance to have conversations with Town staff and leadership. The September forum will focus on Community Enrichment. Participants will learn about the work and mission of the Town's Communications efforts and Parks, Recreation, and Cultural Resources Department. Department leaders will be on hand to talk about ways to get involved with programs and events and how to engage with the Town and stay updated on various initiatives.
The goal of the Get to Know Your Government: Learning Leland initiative is to engage more with community members and help bridge the understanding of how their local government works. A wide range of topics will be covered throughout the initiative, from the broader role of local government in North Carolina to the specifics of how certain processes are structured in the Town of Leland. This information is disseminated through a variety of public outreach strategies, both digitally and in-person with the Town Hall Forums.
Learn more about Get to Know Your Government: Learning Leland on the Town website.
Stay up-to-date with the latest Town of Leland news by following us on Facebook, Twitter, and Instagram.