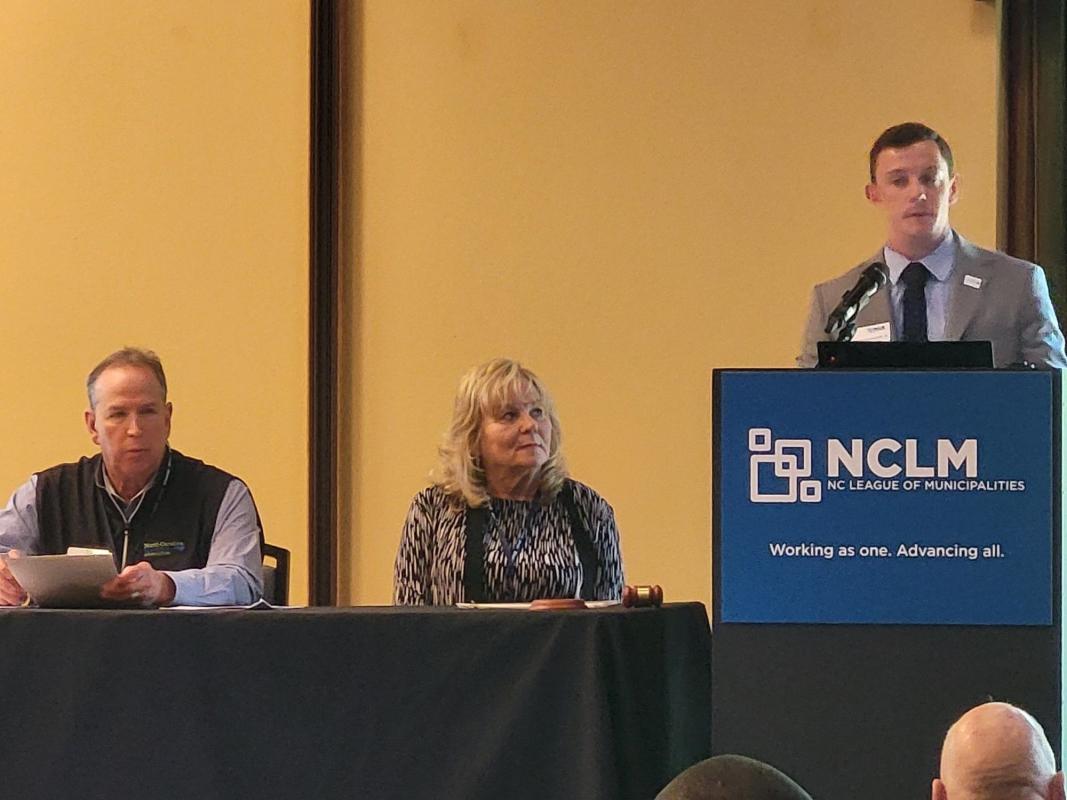 Mayor Brenda Bozeman has been chosen to serve as chair of the N.C. Mayors Association for the next year. 
Bozeman's selection was announced during the organization's quarterly meeting as a part of the N.C. League of Municipalities' CityVision annual conference held in Concord in April.
"One of my primary goals as Chair is to foster a culture of collaboration and relationship-building within our association," Bozeman told her fellow mayors. "We all bring unique perspectives and experiences to the table, and by working together, we can develop innovative solutions to the challenges we face. This means building relationships, listening to diverse perspectives, and being open to new ideas and approaches."
Bozeman replaces Lenoir Mayor Joe Gibbons in the position. As he left the position, Gibbons noted how the organization encourages collaboration.
"As mayors, we cannot do it alone, and this association provides us with a platform to build lasting relationships and work together to benefit our communities for years to come," Gibbons said.
Bozeman will serve alongside vice chair and Parmele Mayor Jerry McCrary, Oak Ridge Mayor Ann Schneider, Morrisville Mayor T.J. Cawley, Murphy Mayor Tim Radford, Spring Lake Mayor Kia Anthony, and Washington Mayor Donald Sadler.
The N.C. Mayors Association is an affiliate organization of the North Carolina League of Municipalities formed specifically to provide a platform for all of the state's mayors to work together regarding the major goals and challenges of cities and towns.
Stay up-to-date with the latest Town of Leland news by following us on Facebook, Twitter, and Instagram.