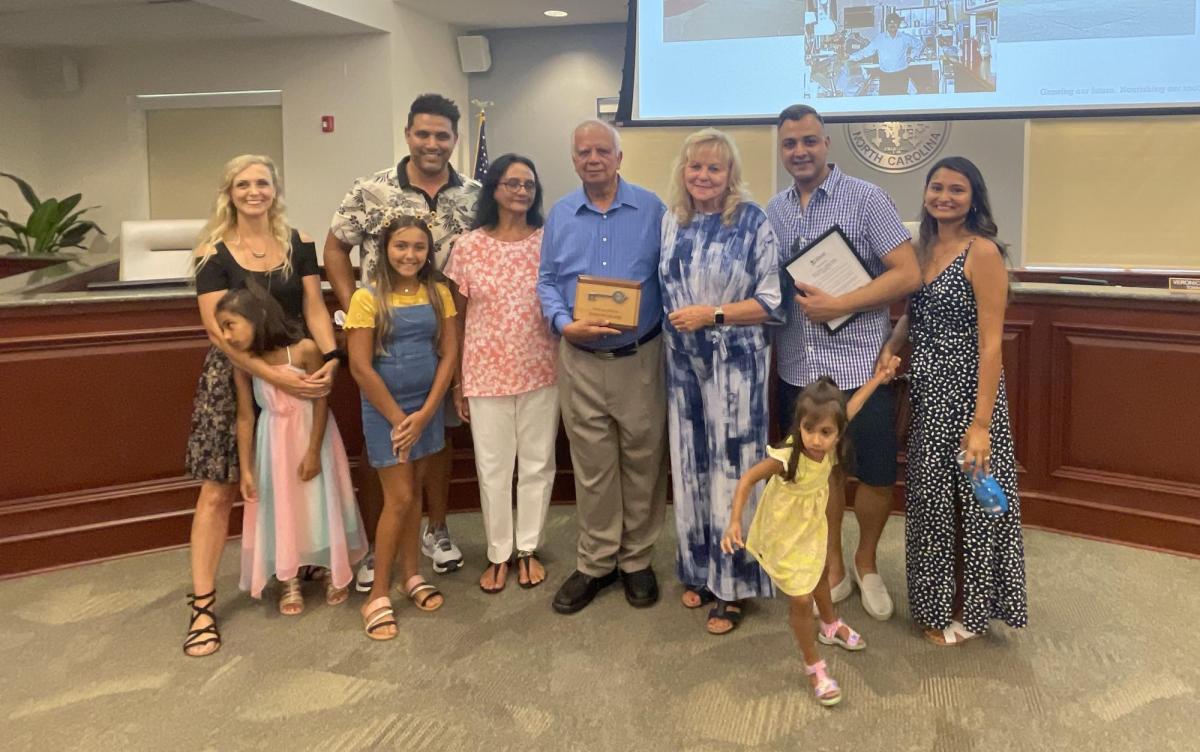 The Town of Leland is recognizing the owner of Shirley's Diner, Barry Jethwa, for over 40 years of serving the community. The diner is the oldest family owned and operated business in Leland.
Mayor Brenda Bozeman presented a proclamation and gave Jethwa a key to the Town at the July Town Council Meeting.
Shirley's Diner was founded in 1979 by Shirley Norris. Jethwa presented a proposal to purchase the business in 1981 and Shirley accepted.
When Jethwa took over Shirley's Diner, he didn't have any experience in the restaurant business. He was new to southern cooking and relied on his employees to teach him about it.
"Shirley's Diner has provided the community with flavorful southern dishes they feel good about eating for more than four decades," Mayor Bozeman said. "We're so grateful for his service to the community, his contribution in making Leland such a wonderful place, and of course, his delicious food!"
Learn more about proclamations from the Town of Leland.
Stay up-to-date with the latest Town of Leland news by following us on Facebook, Twitter, and Instagram.