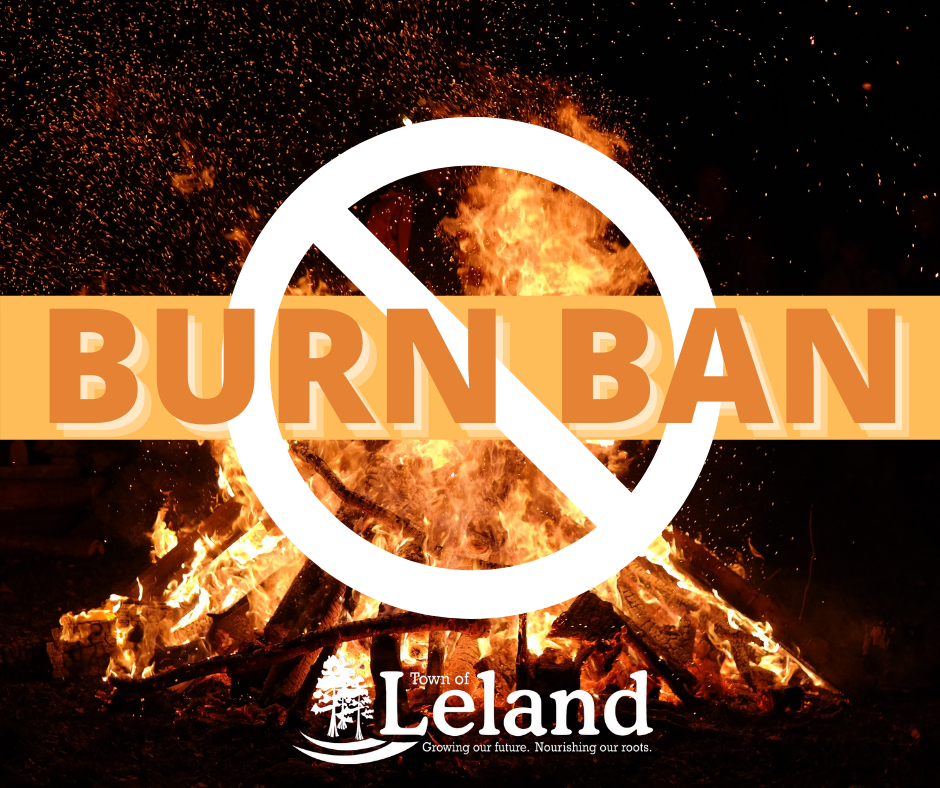 A burn ban has been issued by the state of North Carolina, Brunswick County, and the Town of Leland effective Monday, November 29 at 5 p.m. 
Leland and surrounding areas are experiencing moderate drought conditions according to the U.S. Drought Monitor for North Carolina, along with a high fire danger index rating according to the North Carolina Forest Service.
Fire Marshal Ronald Hayes wants to remind citizens that the burn ban means no burning except for cooking purposes. It does not apply to charcoal or gas grills, as long as appropriate fire safety precautions are followed.
The burn ban will remain in place until further notice. For questions about the burn ban, please contact the Leland Fire/Rescue Department at (910) 371-2727.