Town of Leland Lifts Burn Ban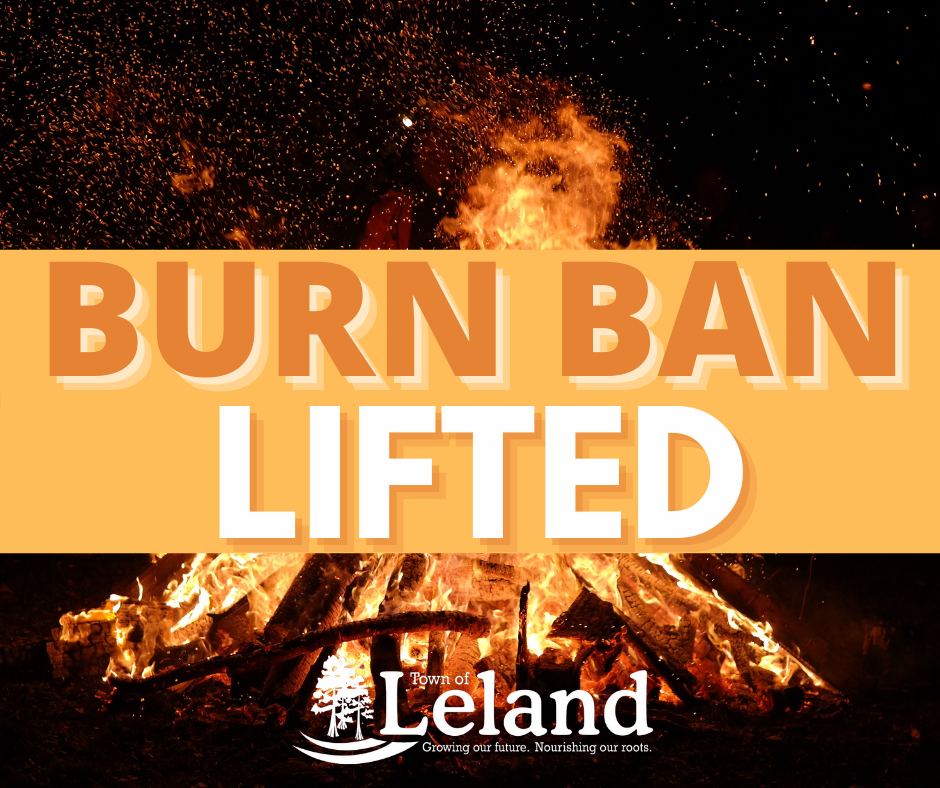 The Town of Leland will lift its ban on burning at 5 p.m. on Wednesday, December 8 along with Brunswick County and the state of North Carolina.
Due to recent precipitation and decreased fire danger, North Carolina Agriculture Commissioner Steve Troxler removed burning restrictions for 67 counties, including Brunswick County, Wednesday afternoon.
The burn ban was issued on November 29 due to moderate drought conditions and a high fire danger index rating according to the North Carolina Forest Service.
Fire officials remind citizens to continue burning responsibly. Check for restrictions before burning, check the weather, and never leave a debris fire unattended. You can obtain a burn permit from any open authorized permitting agent or online through the NC Forest Service.
For questions about burning, please contact the Leland Fire/Rescue Department at (910) 371-2727.
Stay up-to-date with the latest Town of Leland news by following us on Facebook and Twitter.