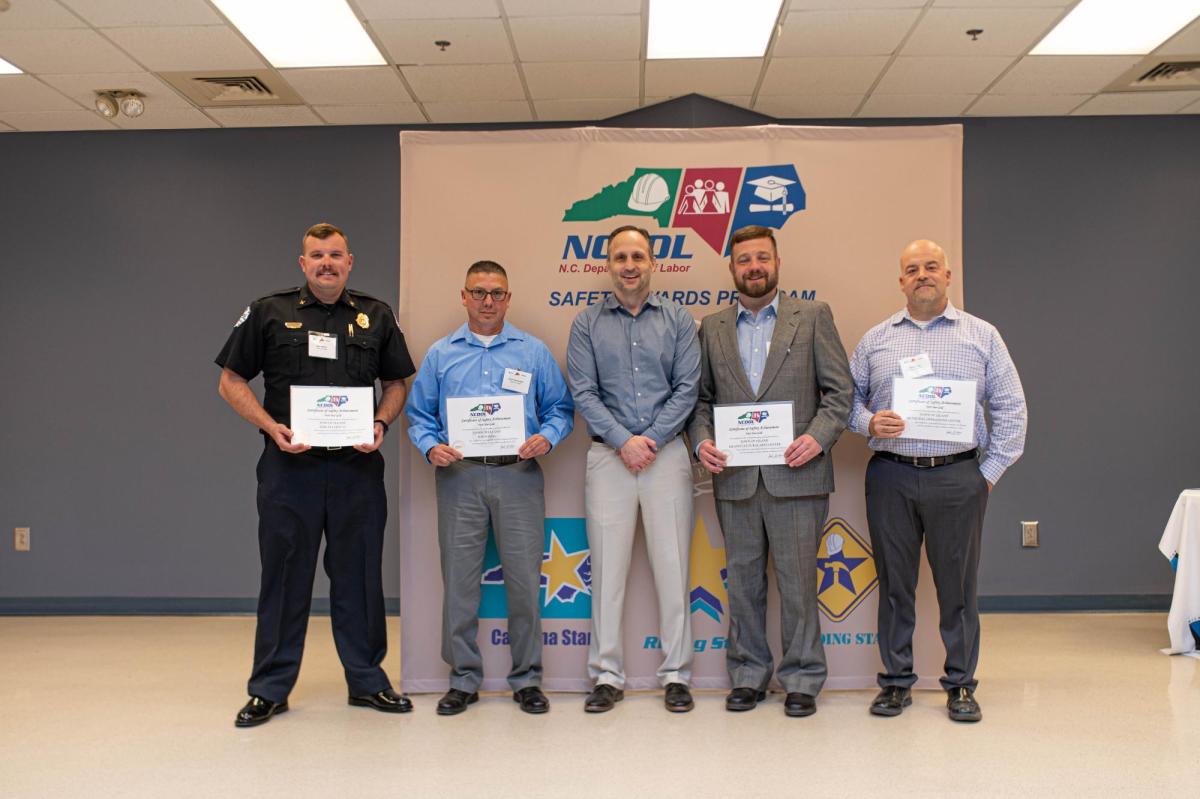 The Town of Leland has received six awards from the North Carolina Department of Labor (NCDOL) Safety Awards Program.
The Town's Safety & Wellness Committee received the First Year Gold Awards for Town Hall, the Leland Cultural Arts Center (LCAC), the Municipal Operations Center (MOC), Fire Station 51, Fire Station 52, and Fire Station 53. The LCAC, MOC, and all three Fire Stations maintained perfect safety records for the year.
According to the NCDOL, the Safety Awards Program recognizes private firms and public agencies throughout the state that achieve and maintain outstanding safety records. The program is designed to stimulate interest in accident prevention and to promote safety in the workplace by providing an incentive to employers and employees to maintain a safe and healthy workplace.
NCDOL representatives presented Town staff with the awards during a ceremony on March 21. The department presents more than 3,000 awards each year through the Safety Awards Program.
To qualify for an annual safety award, NCDOL says an agency must have had no fatalities at the site during the calendar year for which the award is given and must have maintained either a perfect safety record for that year, or an incidence rate at least 50 percent below the average for its particular industry group. There are two levels under the annual safety awards program, gold and silver. The Gold Award is based on the days away, restricted, transferred (DART) rate, which includes cases of days away from work, restricted activity, or job transfer.
This is the first time the Town's Safety & Wellness Committee has applied to the Safety Awards Program.
Learn more about the Safety Awards Program.
Stay up-to-date with the latest Town of Leland news by following us on Facebook, Twitter, and Instagram.