Work Underway to Clean Up, Repair Waterways Impacted by Hurricane Florence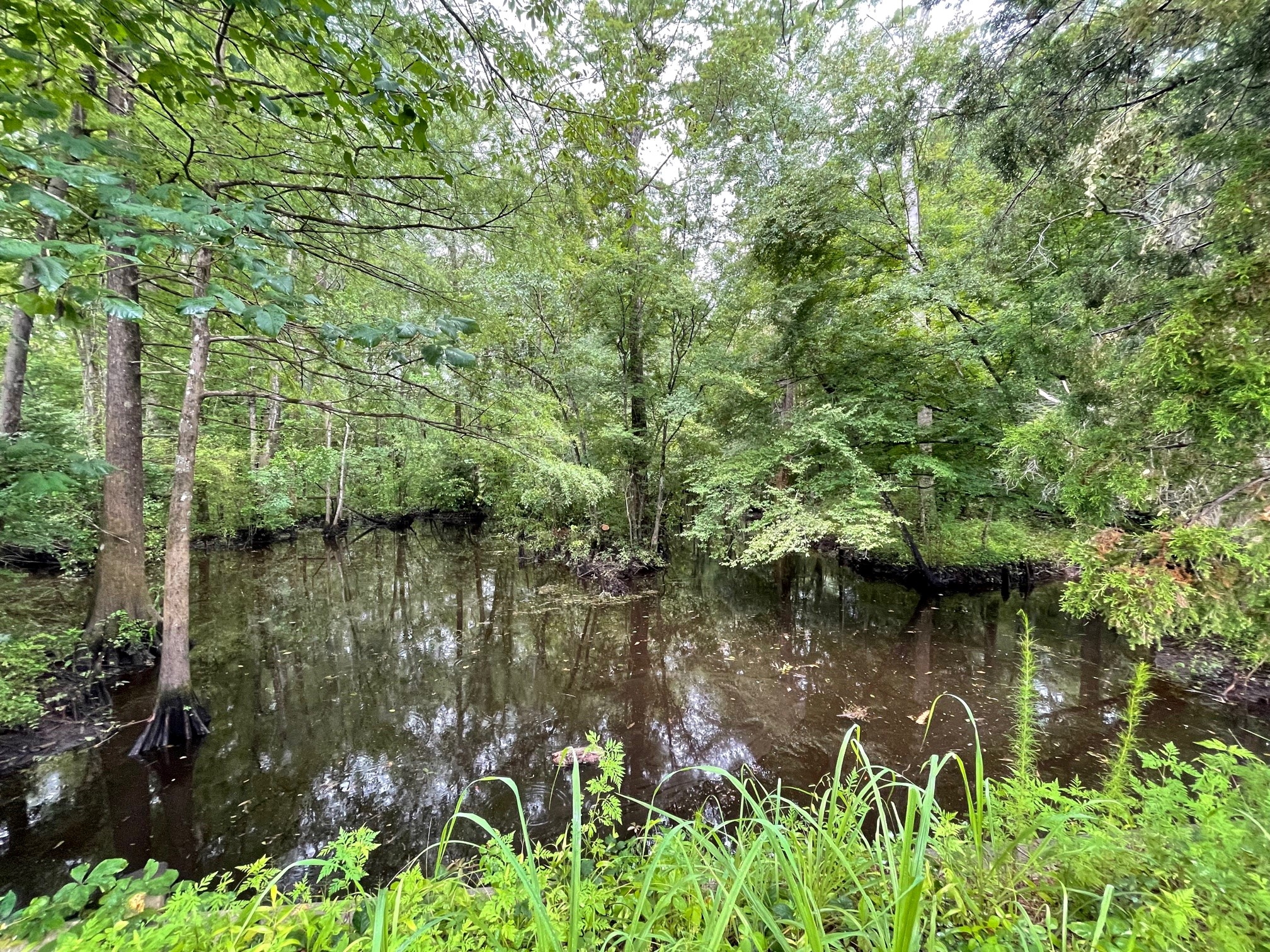 Crews have started working on stream cleanup in Leland waterways affected by Hurricane Florence in September 2018. The storm resulted in significant impacts throughout Southeastern North Carolina and left behind many downed trees, limbs, flooding, and miscellaneous debris that impacted the streams and estuaries within Town limits.
Waterflow and drainage impacts within several of these streams were significant enough to fall under the guidelines of the USDA Emergency Watershed Protection Program (EWP) and deemed eligible for emergency assistance for cleanup, debris removal, and stabilization.
The Town was awarded funding and in mid-July, construction started to remove debris and clean up portions of Jackeys Creek, Sturgeon Creek, and unnamed tributaries near Fairview Road and Village Road. The majority of the work associated with this project will be related to debris removal, however there is a small portion that requires streambank stabilization within Jackeys Creek.
"In response to impacts from Hurricane Florence, the Town of Leland received funding to perform vegetative debris cleanup and streambank stabilization in several affected streams and estuaries," Project Manager Will Lear said. "The goal of this project is to restore and improve waterflow in these areas, which will reduce the likelihood of flooding to nearby homes and businesses during future heavy rain events."
The project is expected to be complete in December 2021.
To find out more and to receive updates about this project and others, please visit the Town's project website.
Stay up-to-date with the latest Town of Leland news by following us on Facebook and Twitter.