Leland Fire/Rescue Continues Efforts to Improve Emergency Response with New Ladder Truck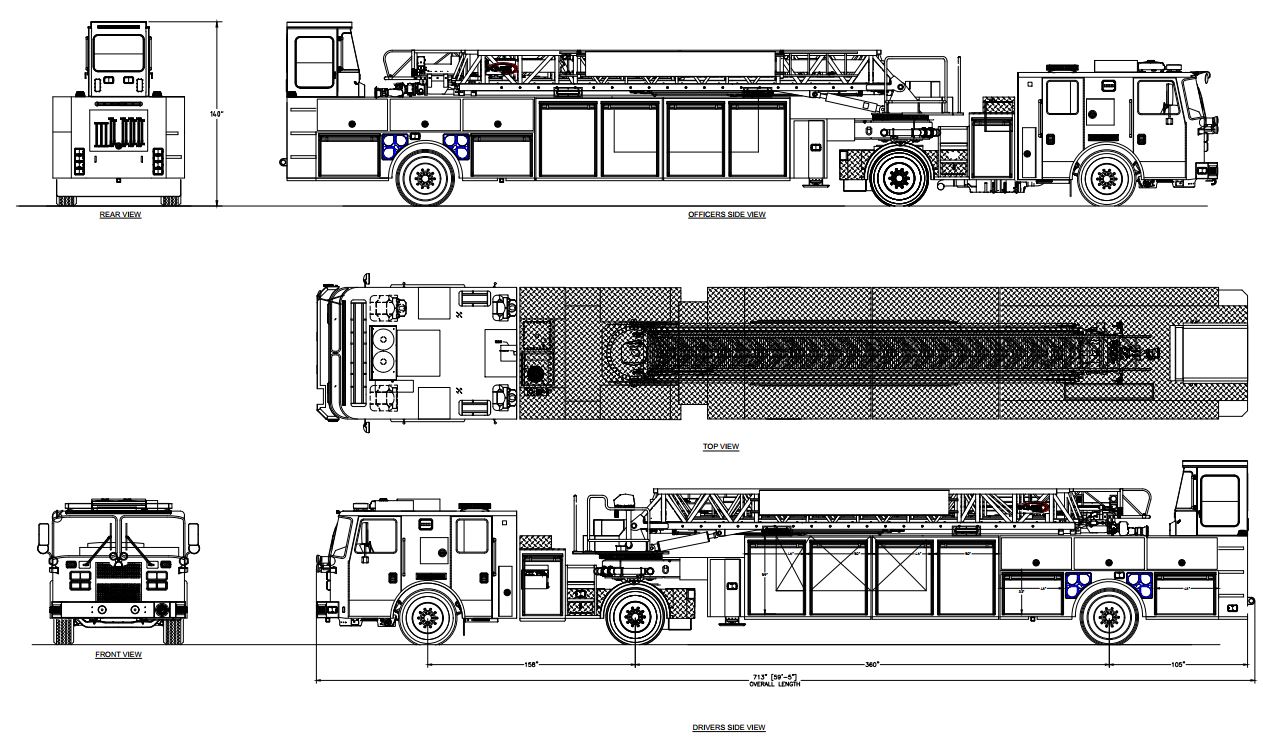 A new ladder truck is joining the fleet at Leland Fire/Rescue to continue its mission of better serving the community. The specialized truck, which is a Tractor Drawn Aerial (TDA) and commonly referred to as a tiller, will allow the department to optimize resources, improve response times, and ultimately, save taxpayers money.
Right now, Leland Fire/Rescue operates a ladder truck and a heavy rescue truck, but there's only one crew for both. That means if one of the trucks is away from the station and a call comes in requiring the other, the crew must return to the station and switch over before responding. The new truck will consolidate the two vehicles into one, resulting in quicker response times to critical emergencies like structure fires, car crashes where someone is trapped inside, and all technical rescues.
The TDA is the only vehicle with enough storage space to carry all necessary equipment from both the ladder and rescue trucks. It also means the Town will save money that would be spent on maintaining, replacing, or staffing the heavy rescue truck in the future.
The truck is an important addition as the Town continues growing and adding more buildings that would require a specialized emergency response or rescue. National standards also indicate it's time to replace the current ladder truck, which is 20 years old.
"This truck will allow us to consolidate the expenses of two vehicles, that are currently being cross-staffed by a single crew, into one vehicle, reducing costs and response times, and increasing our ability to get the right resources to a fire or technical rescue effectively," Leland Fire/Rescue Chief Chris Langlois said. "We believe this provides the biggest bang for our taxpayer's buck and helps us accomplish our mission to serve, be ready, and create excellent outcomes for our community."
To staff the new truck, three more firefighters will be hired in January 2022. This will increase staffing for the ladder truck around the clock from three firefighters to four.
The Town has ordered the truck. It's expected to arrive in Leland in about a year.
Stay up-to-date with the latest Town of Leland news by following us on Facebook and Twitter.