Leland Fire/Rescue to Dedicate New Engine with Push-In Ceremony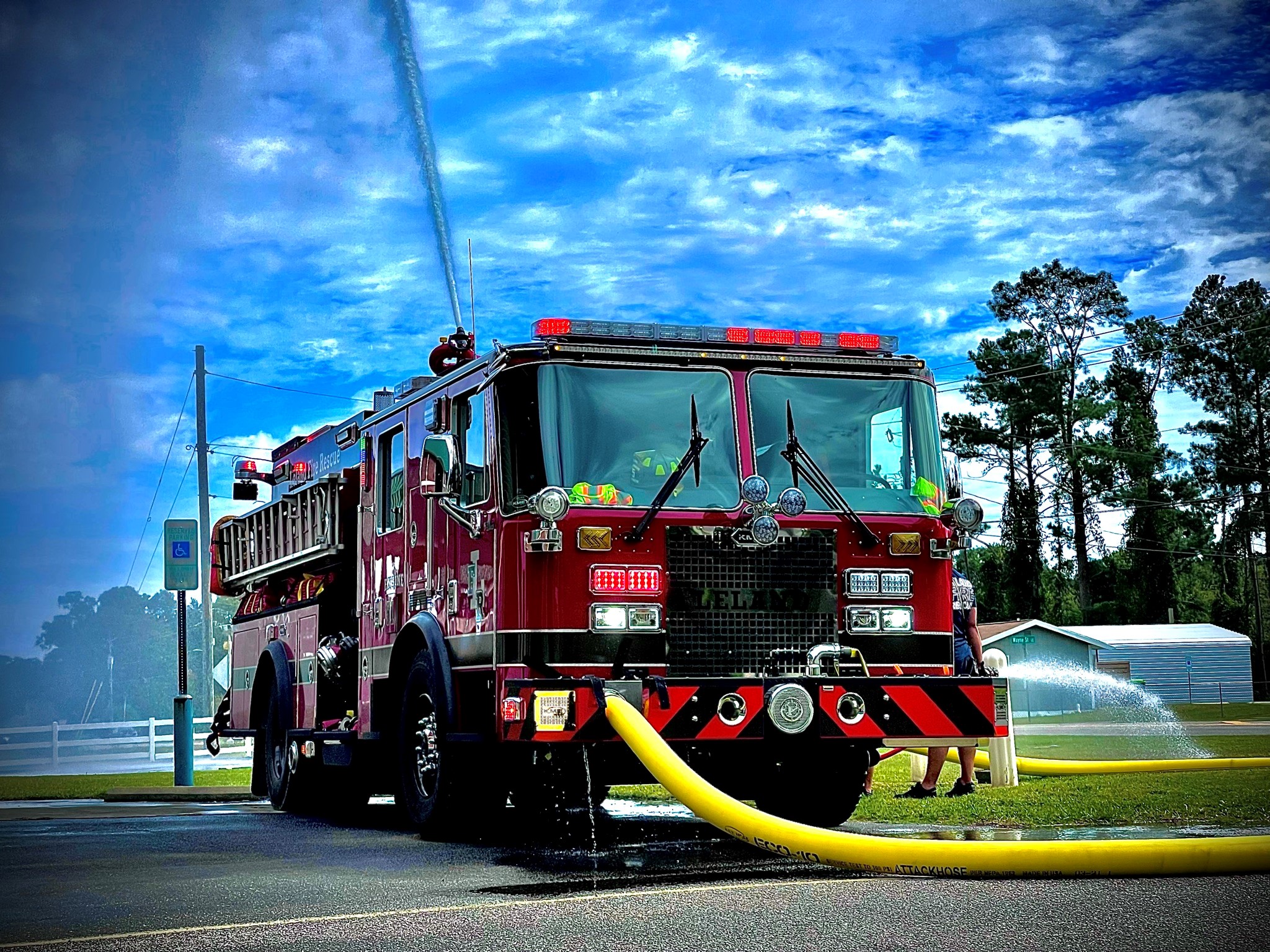 Join the Town of Leland for a dedication ceremony for the Leland Fire/Rescue Department's new fire engine. The Engine 51 Push-In Ceremony will be held on Dec. 7 at 10 a.m. at Station 51, located at 1004 Village Road NE.
Leland Town Councilmembers, Town staff, and community members are invited to celebrate the arrival of Engine 51 with the time-honored tradition of "pushing" the new truck into the apparatus bay at Station 51. The event will include fire prevention activities for children, light refreshments, and the opportunity to meet your local firefighters.
Before 2021, it had been 14 years since Leland Fire/Rescue purchased any new fire apparatus. Engine 51 is the second new engine to be placed into service this year. Both engines were designed by the firefighters who will use them, and provide unique options allowing for more versatility, which is especially important with the growth of new construction in the Town.
Engine 51's dedication comes at an exciting time for Leland Fire/Rescue. Construction of the new Fire Station 53, located at 187 Old Lanvale Road, is nearing completion. Preliminary architectural design and site plans have been approved for the new Fire Station 51, to be located at 1987 Andrew Jackson Highway NE. The Town also recently ordered a new specialized ladder truck that is expected to arrive next fall. Each of these projects will help the department continue its mission of better serving the community.
Stay up-to-date with the latest Town of Leland news by following us on Facebook and Twitter.